Crab and Herb Stuffed Mushrooms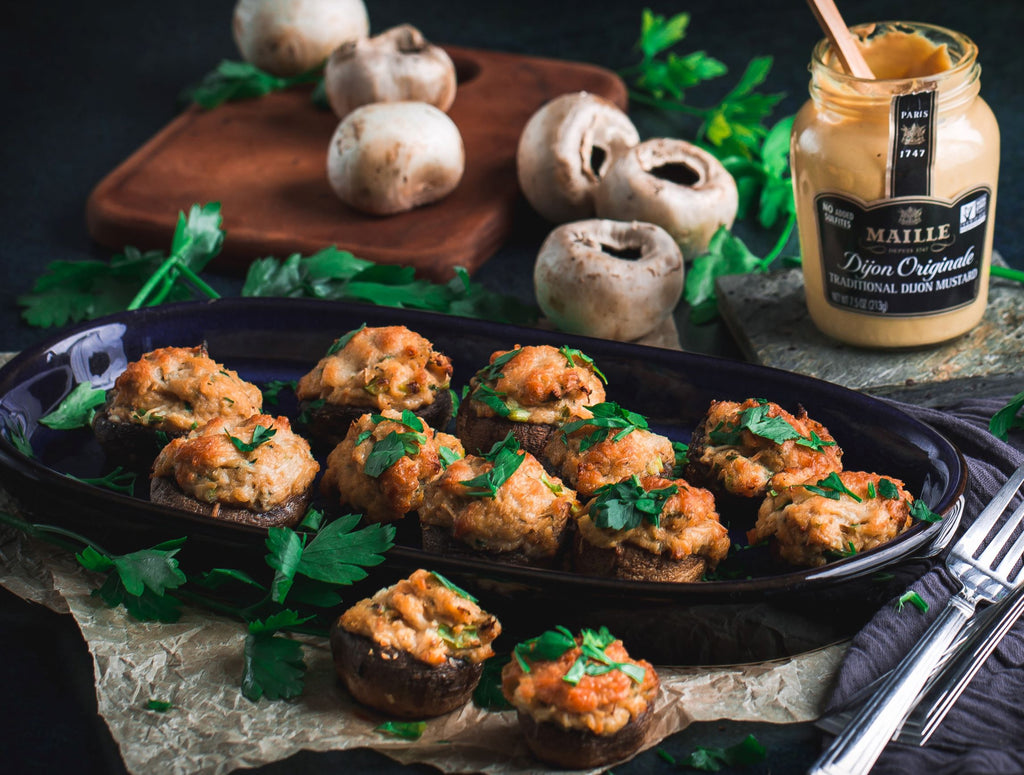 Recipe by: TheQuiingredient
Prep Time: 15 minutes
Cook Time: 15 minutes
Servings: 5
Ingredients
20 Large Button or Baby Bella Mushrooms
2 Tbsp Olive oil
8 oz Crabmeat
4 oz Cream cheese, Softened
1/4 cup Mayonnaise
2 Tbsp Maille Dijon Originale
2 Cloves Garlic, Pressed
1/4 cup parsley, Coarsely chopped
1/4 cup Green Onion, Sliced
1/4 cup Breadcrumbs
1 tsp Dried Oregano
1 tsp Dried Tarragon
1 tsp Paprika
2 tsp Salt
1 tsp Black Pepper
Preparation
Preheat oven to 425º F
Remove stems from mushrooms and wipe clean with paper towels.
In a large mixing bowl, toss mushrooms in olive oil and place on a cookie sheet top side down.
Reserve a 1/4 cup of Gouda for topping.
In a large mixing bowl, mix the remaining ingredients until well combined.
Fill mushroom caps with crab mixture. Fill generously.
Top stuffed mushrooms with remaining Gouda.
Bake for 15 minutes or until the cheese is melted, brown, and bubbly.
Garnish with Parsley.
Serve immediately and Enjoy!
---