Roast Beef Sandwich with Pickled Red Onions + Maille Dijon Originale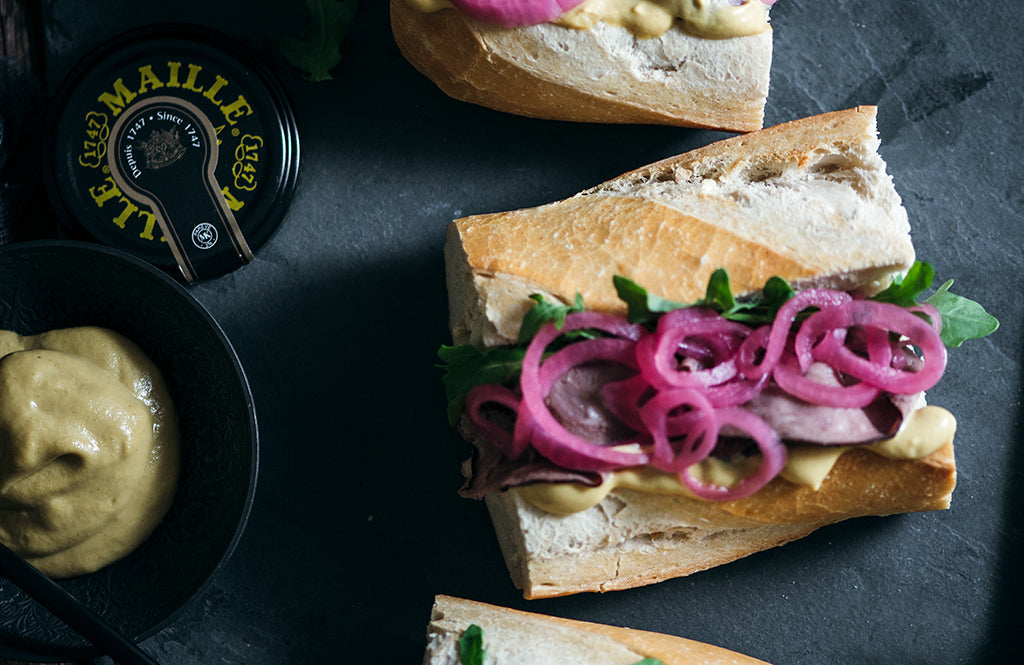 Prep Time: 5 minutes
Serves: 4-6
By: LittleFiggy
Perfect for a quick weeknight meal, lunches, picnics, or anytime. Made with only 5 ingredients, this Roast Beef Sandwich tastes amazing filled with my favorite essential, Maille Dijon Originale Mustard!
Ingredients
16 ounces deli roast beef, sliced
Handful of arugula or other baby lettuce
Pickled red onions
1 - 2 baguettes, sliced
Preparation
Prepare the ingredients. Slice the bread.
Start with spreading the Maille Dijon Originale Mustard, then top with lettuce, a few slices of roast beef, and finish off with some pickled red onions.
Notes
You can substitute the pickled red onions for freshly sliced red onions, or caramelized onions.
You can use sliced turkey, ham, or chicken if preferred in place of the roast beef.
---