Last Minute Gift Ideas: Find the Perfect Gift with Maille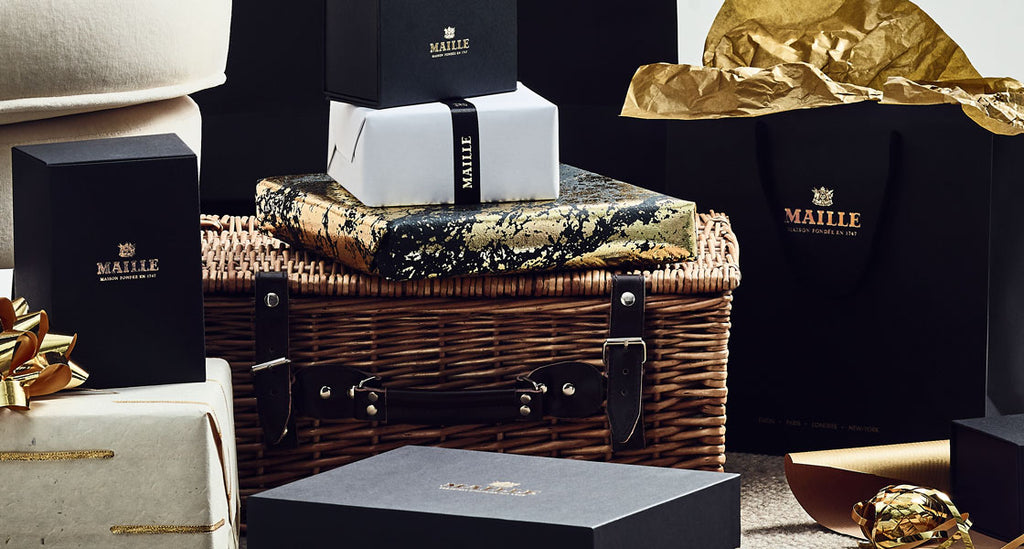 Christmas is almost here, so you better make sure all stockings are filled. Browse our selection of gift boxes and hampers for inspiring last minute gift ideas. 
__________________________________________
Bonjour Bonjour!
We've all been there: it's almost Christmas, our agendas are packed with celebrations, we find ourselves compiling countless to-do lists, stapling uncountable post-it notes.
From the grocery lists for the festive dinner party we're hosting to the shopping list to make sure we get all the Christmas presents. We're running from one shop to the other in a hurry against time make sure we get everything sorted in time.
To help you with your Christmas gift shopping, Maille has already selected its best gift ideas for you and put them into elegant black boxes and wooden hampers. We have a selection to suit every pocket.
From $20 to $40
Exotic Gourmet
Dijon Mustard Duo Set
 
$23
Exclusive Gourmet
Seasonal Mustard Collection
$37
From $40 to $60
From $70 to $100
Choose your favourite one and we'll wrap it for you so all you are left to do is signing the Christmas card. 
À la prochaine,
Les Bloggers Maille
---