Les voyages de Harry: Dijon tour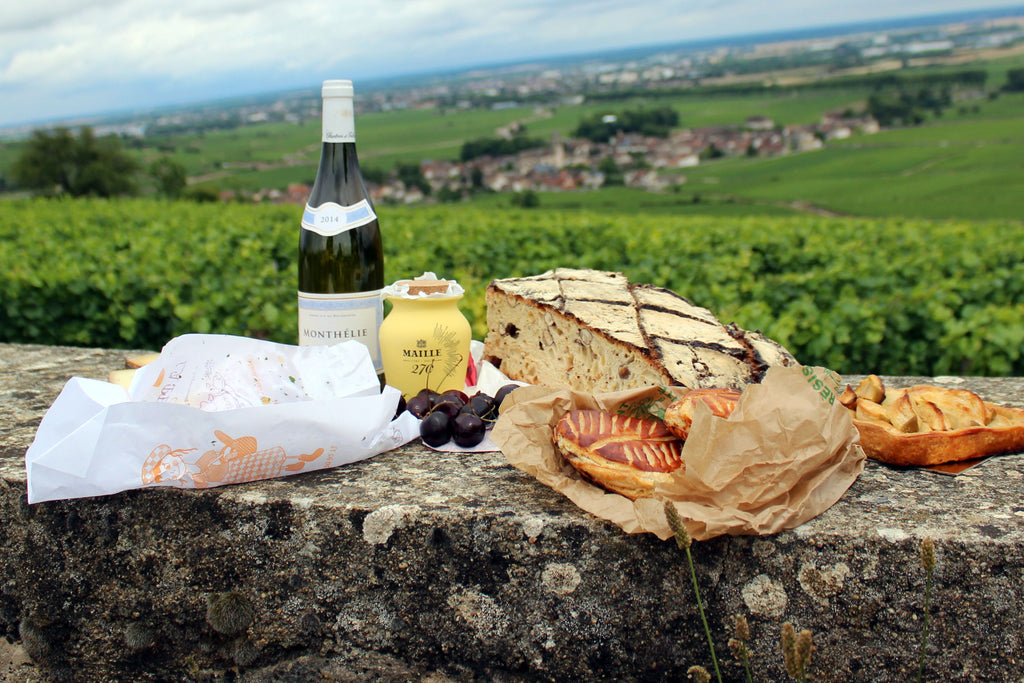 Harry, our mustard sommelier, recently went on a Dijon tour.
Let him take you through the streets of the French city and on a food and wine tour of Burgundy.
__________________________________________
 
Bonjour bonjour !
A few weeks ago I had another trip to the French wine region of Burgundy and I'm excited to share another amazing journey with you!
This time I was accompanied by four amazing ladies from one of my favourite food magazines: Allerhande from The Netherlands.
First things first, we went to the mustard fields, an absolute must. These are now turning from bright yellow to beige, as the flower grows into small pods that contain the mustard seeds. After that, I took them through my usual tour trip because I believe this is the only way to truly experience Burgundy.

We had Dinner that night in Dijon, at Porte de La Guillaume, for the best boeuf Bourguignon in town. The next morning, we visited the Maille boutique for a tasting of the exquisite White Alba truffle mustard and more, then off to the Les Halles market for fresh baked bread, jambon persillé and cheese: Comté, Époisses de Bourgogne, Brillat Savarin… to finish, tarte aux pommes and fruits as a dessert.
We set off to the town of Beaune for what else but a few great bottles of wine where we grabbed two fruity yet harmoniously dry Monthélie white wines. We then made our way to the slopes of Volnay to have a breath-taking picnic above the vineyards. We returned to Dijon via the Routes des grands Crus, stopping at the winery Chateau de Pommard and at the wall-enclosed wineyard Chateau du clos de Vougeot.

Our Dijon tour ended with the most amazing experience on Sunday, "Le Brunch" at the Les Halles market, which closes to host a Burgundy banquet, every week from a different chef, where you can enjoy a buffet of Burgundy foods and wine.
When the time had come to go back home, we were packed with warm experiences, a happy pallet and a sense of euphoria from another great trip to Burgundy.
Harry, your Mustard Sommelier
---