Prepare the perfect turkey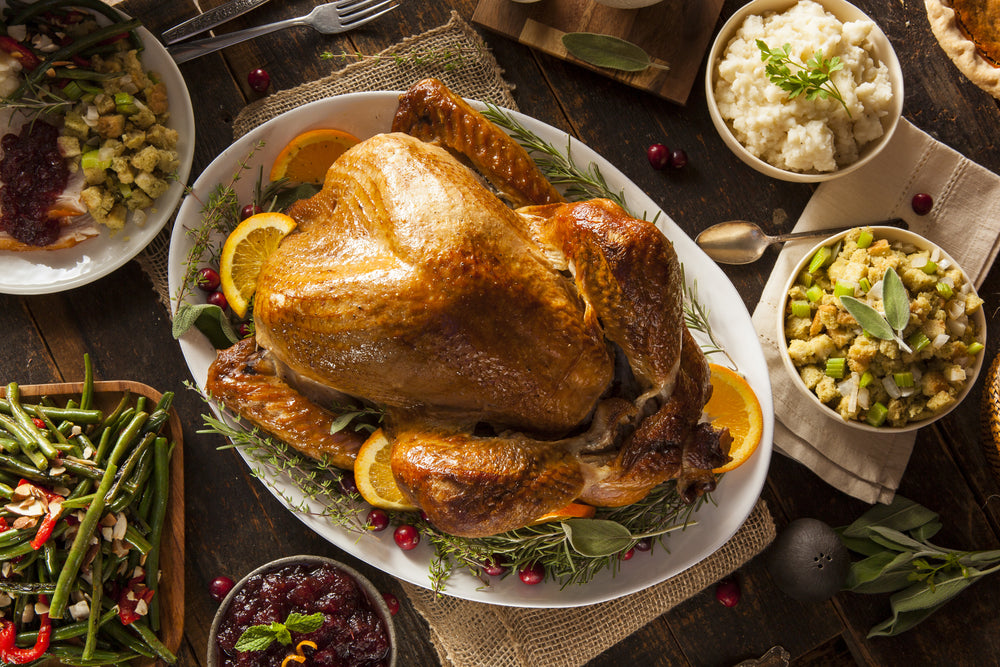 This year, make your turkey really special 
__________________________________________
The turkey is of course, the centerpiece of any traditional Thanksgiving table. We can all picture the scene – the family gathered around the table, perhaps for the first time since last Thanksgiving, wine in hand, talking and laughing and making merry. The room is alive in anticipation of a home-cooked festive feast.
And then, just for a moment, everyone goes quiet. Reverence descends. The roast turkey, gleaming golden brown, appears… sparking a rich chorus of mmmms which ripple across the table. Filling the room with the most amazing aroma, the moist flesh is surrounded by sweet, warm juice. The turkey is finally ready. Let the feast begin!
While the turkey is a Thanksgiving classic, there's no reason why you can't update it every year with a flavored twist. Surprise and delight your guests with an enriching and delicious turkey glaze!
Turkey with truffle mustard glaze
For a truly gourmet piece de la resistance, treat your free-range turkey – and your guests – to a wine and Perigord truffle glaze. It couldn't be easier – simply open a jar of Black Truffle and Chablis White Wine Mustard fresh from the pump, dip in your basting brush and swoosh generously all over the skin. The earthy richness of the truffle combined with the natural sweetness of the wine will smell divine! Alternatively, if you fancy experimenting with pairing French truffle with your bird but not as a glaze, mix some into your stuffing for a surprise that everyone will love.
Roast turkey with honey mustard glaze
Young and old, keep your guests sweet with a classic honey-based glaze. All you need is a jar of Maille's classic Honey Mustard.
Roast turkey with balsamic glaze
That's right, balsamic vinegar isn't just for pairing with olive oil and making delicious dressings. Open a jar of Honey and Balsamic Vinegar Mustard and you have a tantalizingly tangy 'n' sweet glaze ready to dress your whole turkey with. Another idea is to use the mustard to make a beautiful balsamic sauce and surprise the table with a moreish update on classic gravy.
Happy Feasting and Happy Thanksgiving,
Les Bloggers Maille
---