Maille Discovery: Truffle Hunting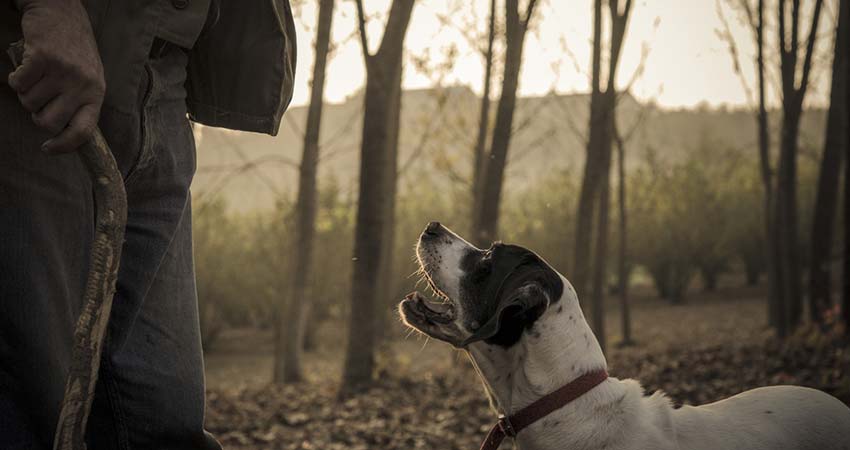 At Maille, our passion for food and delicacies is also reflected in a careful selection of ingredients.
Discover the secrets of truffle hunting.
__________________________________________
Bonjour Bonjour!
If crafting flavor is the ultimate step of our foodie journey, foraging truffle can be its starting point. Let's go truffle hunting!
Most truffles are collected in France and Italy, where truffle hunters use pigs and mixed-breed dogs to sniff out these very hard to find delicacies. This is because dogs' sense of smell is one million times better than ours. In the case of truffle hunting pigs, sows are used and they don't even need to be trained to find truffles as their smell resembles the pheromones of male pigs.
The rarest species is white truffle, which is also the most expensive one, followed by black truffle, costing up to 1000 Euros a kilo (i.e. approximately US$ 1200).
The ones we use to make our Black Truffle fresh mustard come from Provence and Périgord in the Dordogne, two hours' drive south-east out of Bordeaux. It's in these very forêts that you'll find one of the world's most luxurious foods: black truffles.
Their precise whereabouts are a closely guarded secret only the rabassier, the truffle hunter, knows where to look. Les truffles begin to smell only when they are ready to pick, found between 5cm-40cm below the ground, usually near the base of chênes, oak trees. Truffles are available throughout the seasons, but they are at their most intense in January and February, when truffle hunters are at their busiest.
The seductive truffle aroma hits you as soon as you open a pot of our Black Truffle mustard.
Click here to discover our favourite way of using Chablis and Black Truffle mustard and get inspired!
À la prochaine,
Les Bloggers Maille
---