Citrus avocado salad with Zesty Honey Dijon Vinaigrette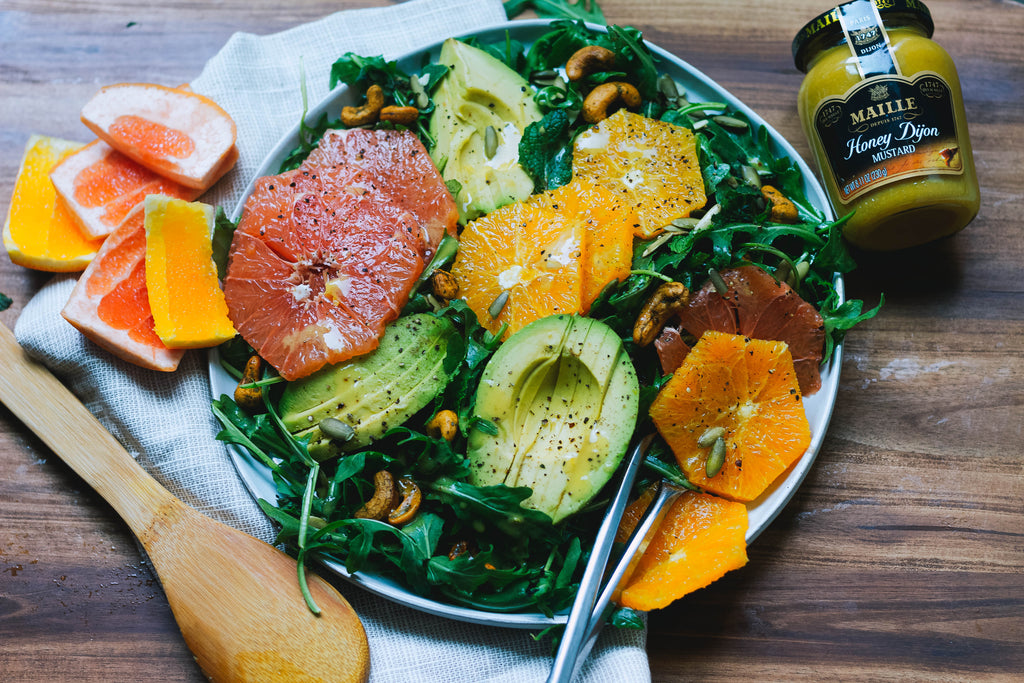 Prep Time: 15 minutes
Cook Time: N/A
Servings:4
By:
Sweetandsorrel
Ingredients:
4 cups arugula
2 medium oranges, sliced
1 large pink grapefruit, sliced
2 large avocados, thinly sliced
For the Zesty Honey Dijon Vinaigrette:
1/4 cup Maille Honey Dijon Mustard
1/4 cup orange juice
1/4 cup olive oil
1 ea. Lemon, Juice and zest
T.T Salt and pepper
Preparation
For the Vinaigrette:
Make the vinaigrette by adding Maille Honey Dijon Mustard, orange juice, olive oil, lemon juice and zest, and salt and pepper into a mason jar. Secure lid tightly and shake to combine
To Serve:
Toss arugula with about half of the vinaigrette. Transfer to a salad bowl and top with sliced oranges, grapefruit, and avocados. Drizzle on more vinaigrette. Garnish with mint and nuts (optional). Enjoy!
---