Honey Mustard Glazed Salmon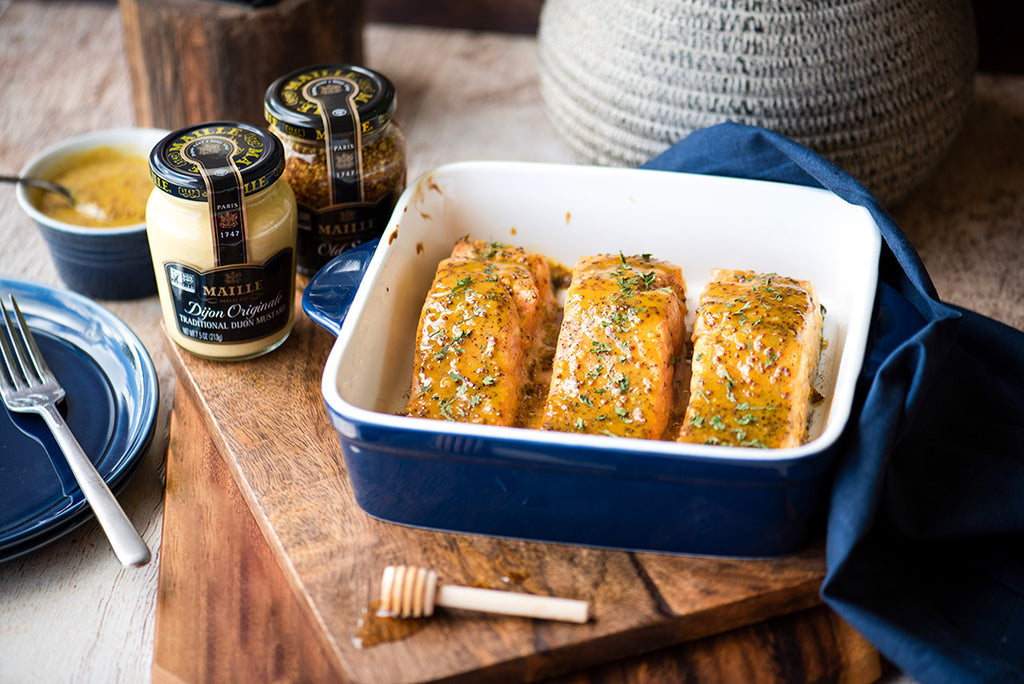 Prep Time: 15 minutes
Cook Time: 11 minutes
Servings: 2
By:
Dudethatcookz
Ingredients:
1 lb. Salmon Filet
1/4 tsp. Himalayan Salt
1/2 tsp. Black Pepper
For the Honey Mustard Glaze:
2 tbsp. Maille Dijon Originale Mustard
1 tbsp. Maille Old Style Mustard
1/4 cup Raw Unfiltered Honey
1 tsp. Minced Garlic
1/4 tsp. Organic Ground Turmeric
Preparation
For the Glaze:
Add Maille Dijon Originale Mustard, Maille Old Style Mustard, and remaining glaze ingredients into a bowl and whisk until smooth.
For the Salmon:
Cut salmon filet into 2-inch width pieces, season with salt and pepper, and place in a baking dish.
Top each salmon piece evenly with glaze.
Preheat oven at 375 degrees and bake for 11 minutes.
---