Avocado and crab gratin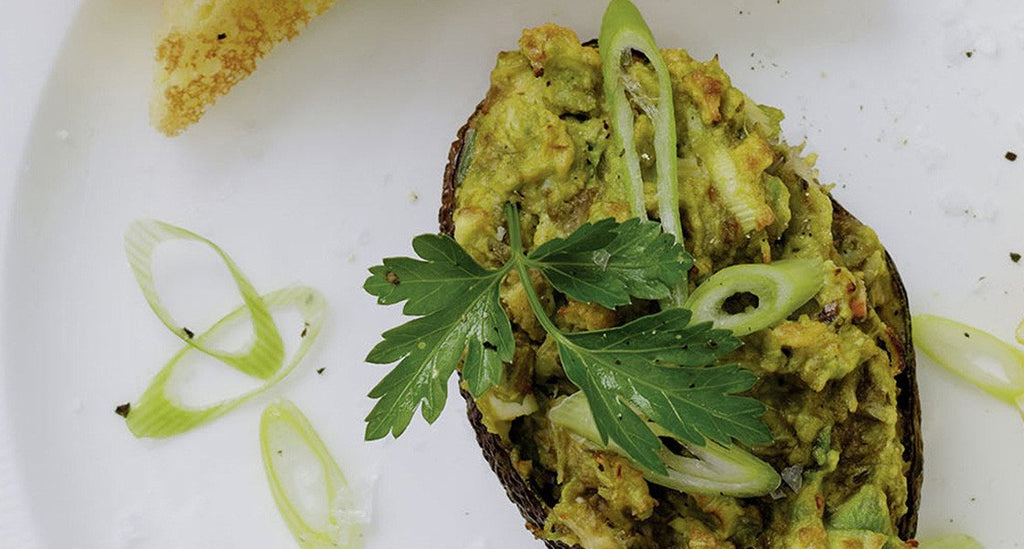 Ingredients
3 ripe avocados
4 egg yolks
1 clove of garlic chopped very finely
½ a lemon
6 scallions cut very finely
7 ounces of pickled white crab meat
Preparation
Turn the oven on at 350.
Halve the avocados and discard the pits. Spoon out the flesh and keep the shells.
Place avocado flesh in a bowl and crush with a fork. Season with salt and pepper.
Add the scallions, garlic, lemon, crab meat and Maille Dijon Originale mustard. Mix well; reserve.
Next, make the sabayon sauce. In a mixing bowl, add the egg yolks and 4 tbsps of water. Whisk well and place over a pan of boiling water (a bain marie). Whisk energetically for 4 to 5 minutes until the yolks are creamy and foamy.
Fold the sabayon into the avocado mix. Do not cover mix.
Spoon the mixture into the avocado shells. Place them on a baking tray in the oven and cook for 10 minutes. Serve immediately.
Chef's Tips
When serving the avocados, keep them still by placing them on a small amount of wet salt in the middle of the plate. Serve this with a thick slice of toasted brioche.
---