Baked White Butter Beans in tomato sauce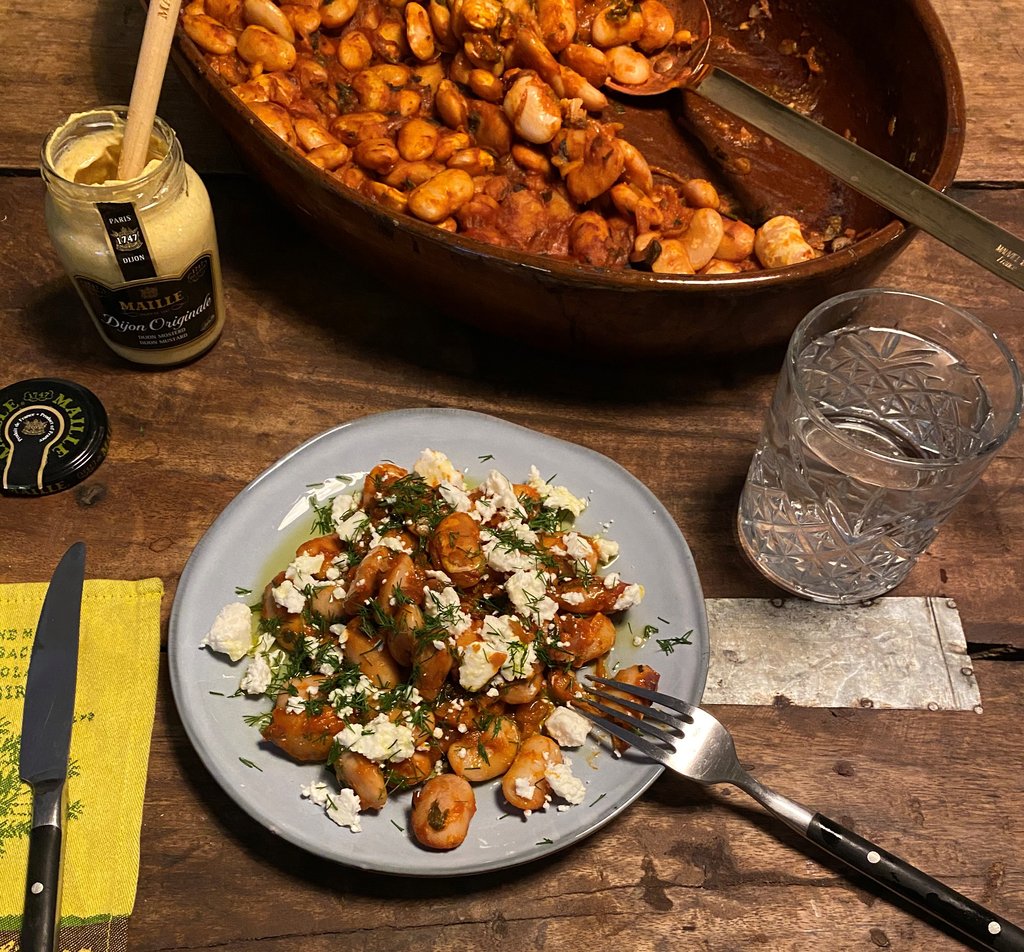 Serves 6
Prep time:  75 minutes
Chunky and full of flavor and nutrients white beans can be an easy and delicious dish to satisfy any guest or family member.
Ingredients
500 grams Dried large white Butter beans
500ml Tomato passata
2 tablespoon Maille Dijon Original mustard for the classic version or Maille Dijon original and white wine for the gourmet version
2 red onions
2 garlic cloves
1 tablespoon dried oregano
1 bunch of celery leaves
For the topping
2 tablespoons chopped dill
200 grams feta cheese
Olive oil
Preparation
Place the dried beans in 3lt of water to soak over night
The next day change the water and boil for 40 minutes occasionally skimming the top to remove the froth and drain into a deep roasting dish
Chop the onions and garlic and sweat in a saucepan, add the tomato passata, mustard, oregano and chopped celery leaves, stir well and bring to the boil
Smear the sauce over the beans, add salt and pepper, cover with foil and bake for 30 minutes in a preheated oven at 180 degrees Celsius.
Remove the foil and bake for a further 30 minutes
Serve warm or chilled with herbs, feta cheese and a drizzle of extra virgin olive oil
Tips
You can also use canned beans, simply ensure you wash and drain well.
---