Maille Brussel Sprouts Salad with Strawberries, Gorgonzola & Toasted Pecans & Lemon Dijon Vinaigrette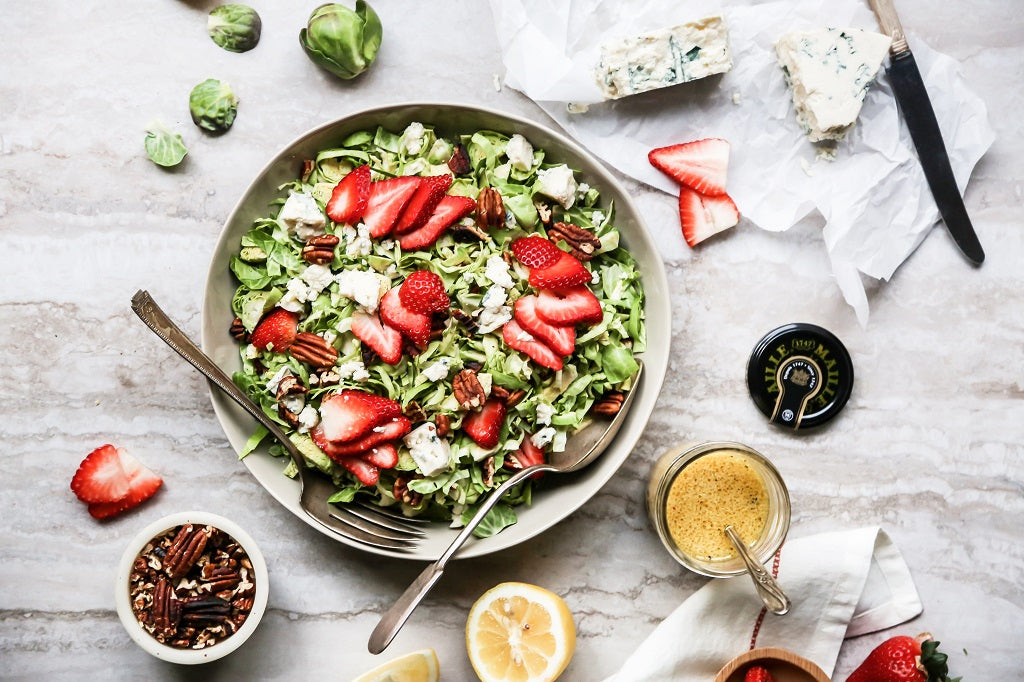 Recipe created by: Runway Chef
Serves: 4
Ingredients
5 cups raw brussel sprouts, chopped
½ cup toasted pecans, chopped
2 cups fresh strawberries, sliced
½ cup gorgonzola cheese, crumbled
Salt + Pepper to taste
For the dressing:
4 Tbsp Olive Oil
2 lemons, juiced
½ tsp salt
½ tsp pepper
Preparation
In a bowl add and combine the chopped brussel sprouts, chopped pecans, sliced strawberries and crumbled gorgonzola cheese.
For the salad dressing, combine the olive oil, lemon juice, Maille Traditional Dijon Originale Mustard, salt and pepper and stir together until mixed.
Drizzle the dressing over the salad and serve.
---