Cheese Log with Cranberry Pistachio Crust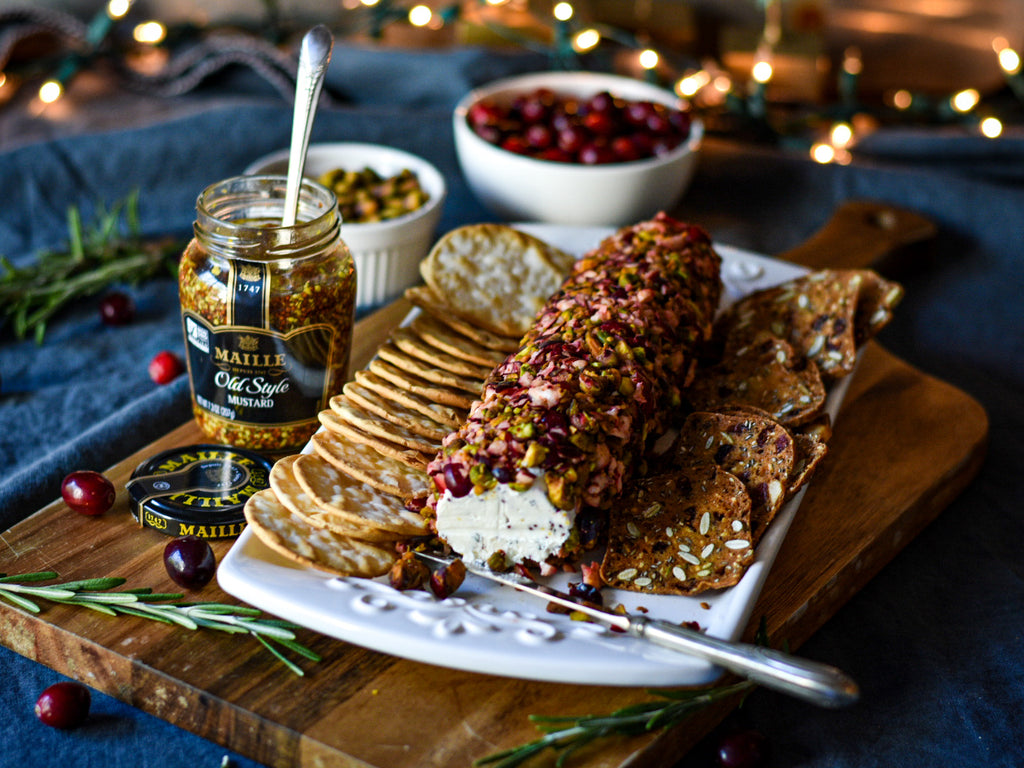 Recipe by: Uncomplicated Chef
Prep Time: 10 minutes
Cook Time: N/A
Servings: 8
Ingredients
For the filling:
For the crust:
1 Cup fresh cranberries
1 Cup pistachios, Shelled, Roasted, Salted
Preparation
Using a food processor blend cranberries and pistachios. Do not over process.
In a bowl combine goat cheese, cream cheese, Maille Old Style Mustard, and rosemary.
Add the cheese mixture on a plastic wrap and roll to create a log shape.
Freeze the cheese log for 30 minutes.
Spread the crust mixture square shape on a parchment paper the length of the cheese log.
Place the cheese log at the end of the crust and start rolling and pressing firmly so the crust can stick to the cheese.
Refrigerate for another 30 minutes or overnight.
Serve with crackers or slices of baguette.
---