Maille Cheesy Mushroom Toast With Mustard and Thyme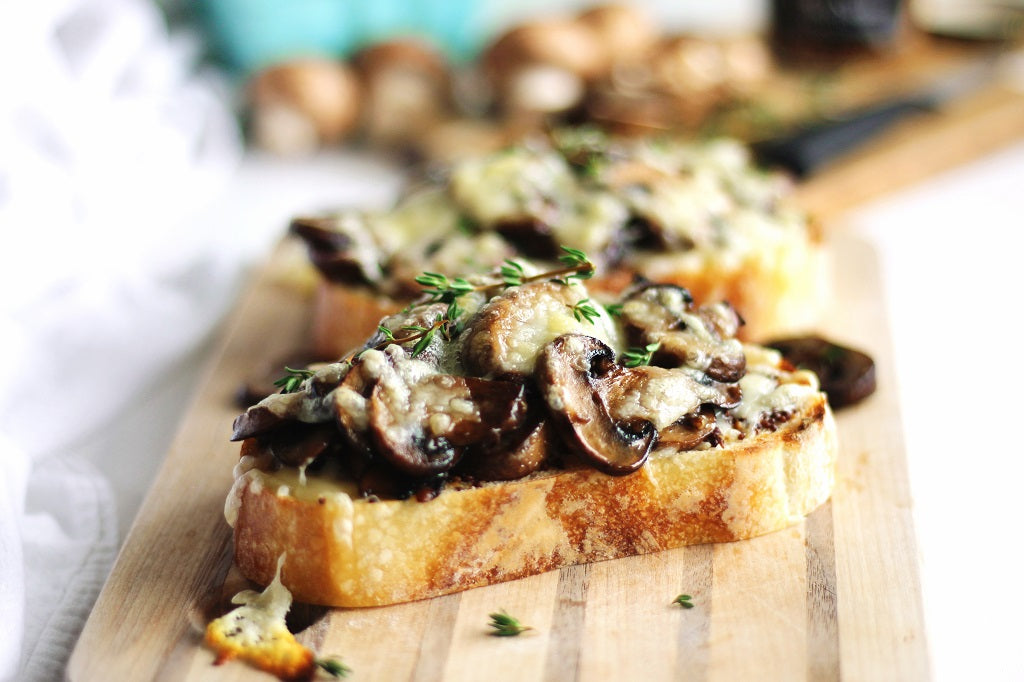 Recipe created by: Rhubarbarians
Yield: 2 toasts
Ingredients
2 Tbsp butter
4 cups sliced baby bella or cremini mushrooms
3 cloves garlic, minced
2 slices thick rustic french bread
1 cup shredded swiss cheese
1 tsp fresh thyme leaves
Salt and pepper
Preparation
Melt the butter in a saucepan over medium high heat. Add the mushrooms and sweat, stirring occasionally, about 5 minutes. Add the garlic and saute, stirring often, about 15 minutes until mushrooms are browned and all liquid has evaporated.
Preheat the broiler. Spread the Maille Classic Dijon Old Style Mustard evenly on one side of each piece of bread. Top each slice with a sprinkle of cheese. Evenly top with the mushrooms and then top each with another generous sprinkle of cheese. Broil until the cheese is melted and starting to brown, about 2 minutes.
To serve, sprinkle with fresh thyme and season with salt and pepper.
Note: *You'll want to watch the cheese to make sure it doesn't burn under the broiler. Cook times will vary.
---