Chips à la Maille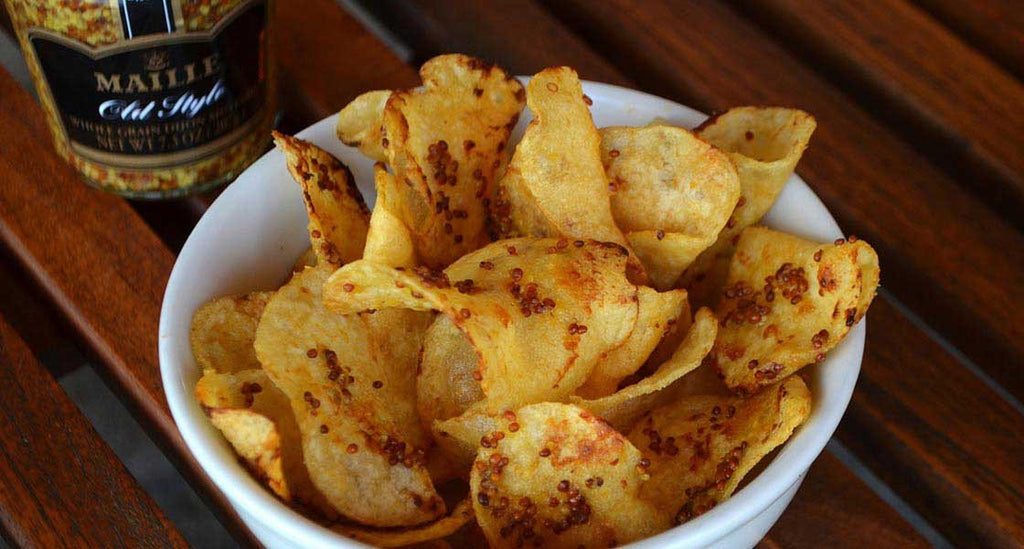 Ingredients
1 bag (8 to 10 oz.) kettle-style potato chips
Preparation
Preheat oven to 350°.
Spoon Maille Old Style Whole Grain mustard into flat-bottomed bowl. Add potato chips and QUICKLY but gently toss with clean hands. Then, spread out in a single layer on a non-stick baking sheet (silicone mat preferred).
The chips should NOT saturate with mustard, you just want a very small 'touch' on each chip.
Bake, stirring once, for about 4 minutes, then broil on low for 2 minutes. Watch carefully to avoid burning!.
Let cool and serve. Eat within 24 hours.
---