Courgette Quiche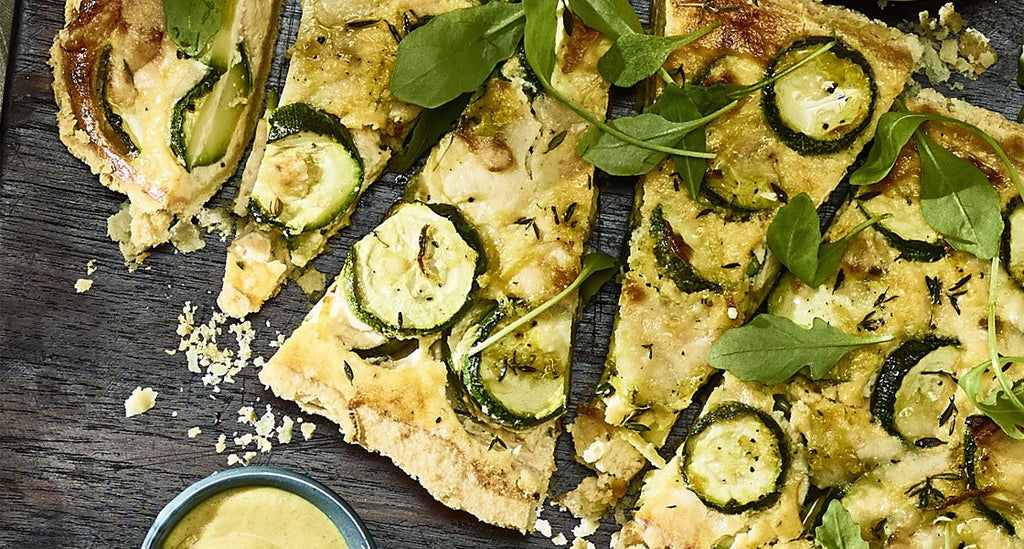 Prep Time: 55 minutes
Course: Starter/sharing
Serves: 4 people
Ingredients
1 (23cm) unbaked pastry case
1 tablespoon

 

olive oil
500g courgette, thinly sliced
250g grated comte cheese
120ml single cream
3 eggs, lightly beaten
2 tbsps.Wholegrain mustard
Preparation
Prick bottom of pastry with a fork. Bake at 220 C for 7 minutes. Reduce heat to 180 C / Gas 4.
In a frying pan, sauté courgette in olive oil until tender; drain. Place half the courgette in the pastry case. Sprinkle with Comté cheese.
In a bowl, combine Comté cheese, cream, eggs, salt, basil, pepper and Wholegrain mustard. Pour into pastry case. Arrange remaining courgette slices over top. Sprinkle with pepper. Bake for 45 minutes or until a knife inserted in the centre comes out clean.
—Fine Cooking for Maille
---