Crab rillettes with Maille Mustard with White Truffle from Alba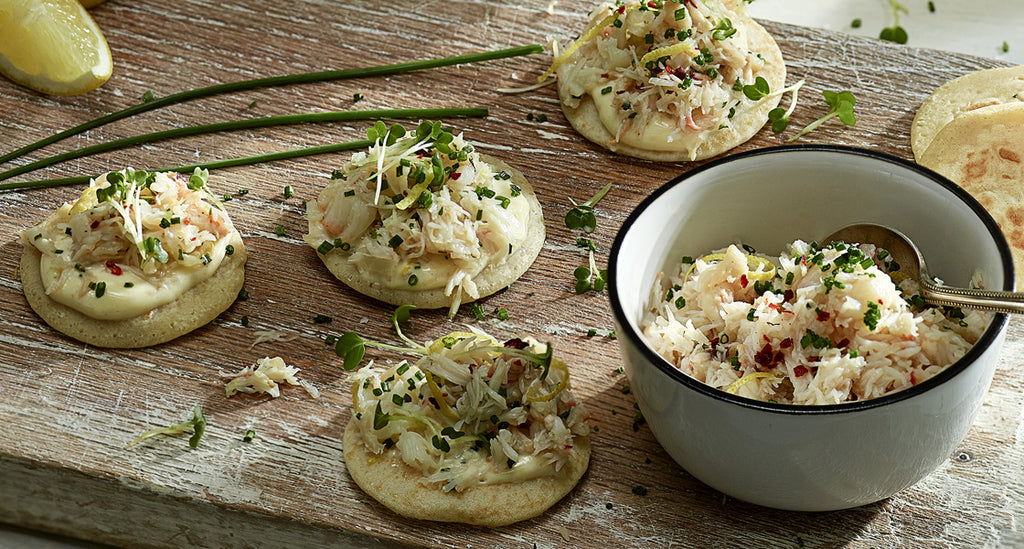 Ingredients
1 small shallot
Half bunch of chives
1 egg yolk
3.5 fl oz of oil
7 oz of crab meat
Zest of 1 small lemon
A few pink berries
Salt
Preparation
Peel and finely dice the shallot and finely chop the chives.
In a bowl make a mayonnaise by, mixing the egg yolk with the Maille Mustard with White Truffle from Alba and very slowly, drop by drop to start with, adding the oil until the mayonnaise is the required texture.
Mix the crab meat with your mayonnaise, add the chives, shallot, lemon zest and berries then season to taste with salt.
Serve the rillettes on lukewarm blinis or crostini.
—Fine Cooking for Maille
---