Crispy Vegetable Fritters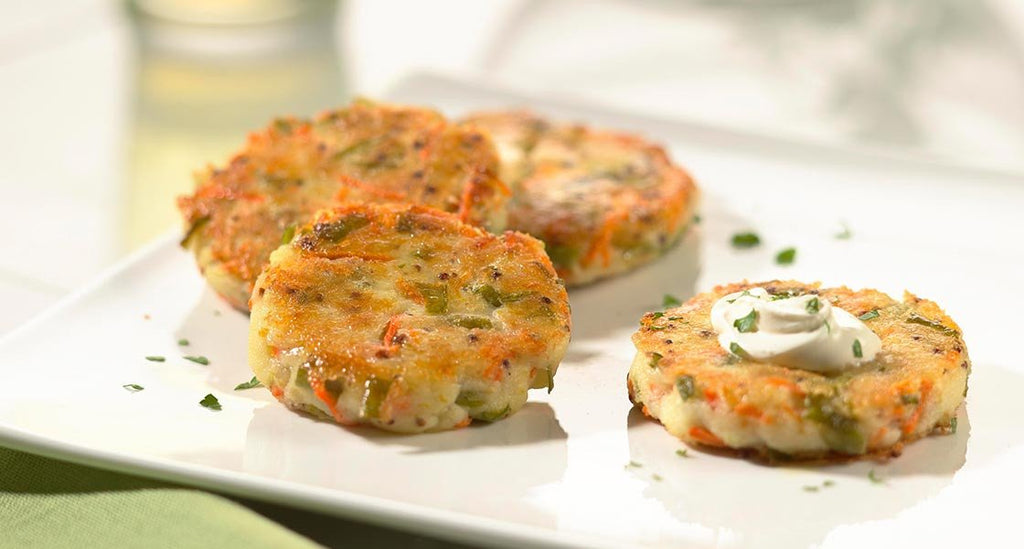 Ingredients
2 medium potatoes, cooked and mashed
1 egg, lightly beaten
2 tsp. Maille Old Style mustard
¾ cup finely chopped zucchini
¾ cup grated carrots
2 tbsp. olive oil
Salt and pepper
Preparation
Combine potatoes, egg and Maille Old Style mustard in medium bowl. Stir in zucchini, carrots, salt and pepper. Shape into 1 inch patties and chill for at least 1 hour.
Heat olive oil in large skillet over medium-high heat and cook fritters, turning once, until golden brown, about 10 minutes; drain on paper towels.
To serve
Serve with poached eggs at breakfast, chicken or lunch, or cold as a snack; they're also super with salmon steak for dinner.
---