Crostini with Ricotta and Roasted Cherries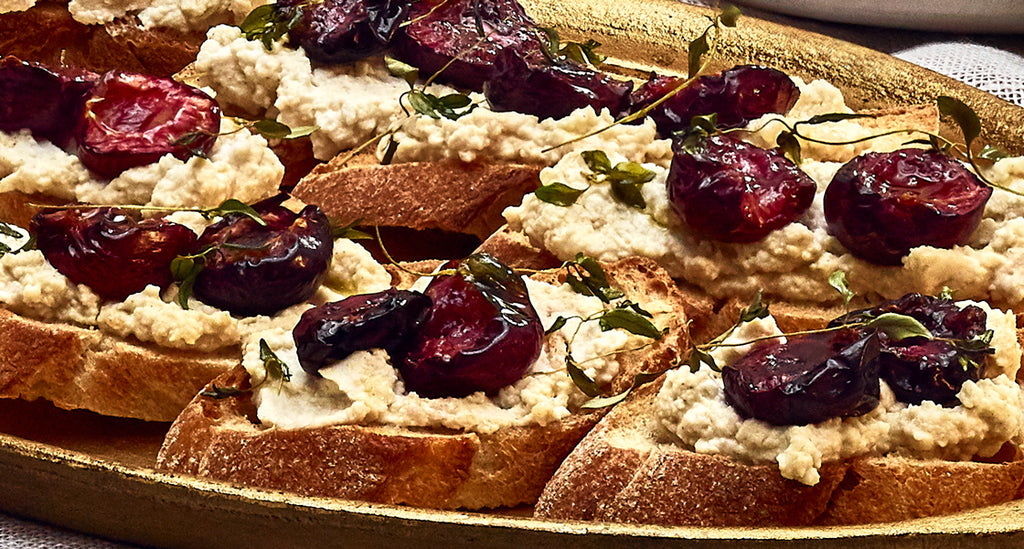 Preparation
Preheat the oven to 390

°

F.
Place the slices of baguette on a sheet pan and toast the slices of baguette for 7 minutes on the lower rack.
At the same time, on a sheet pan lined with parchment, place the cherries and thyme and drizzle with the 1 tablespoon of olive oil. Sprinkle the cherries with salt. Roast for 5-7 on the high rack in the oven minutes until tender and bubbly.
Mix the ricotta with the Maille mustard with Champagne Brandy & Winter Spices and spread a spoonful of ricotta mix onto the top of each crostini.
Top with 2 cherry halves and a crispy sprig of thyme.
The Maille Tip
Drizzle the crostini with Maille balsamic vinegar glaze. Top each toast with a tiny sprinkle of kosher salt and serve immediately.
---