Cucumber Gazpacho with Mustard Croutons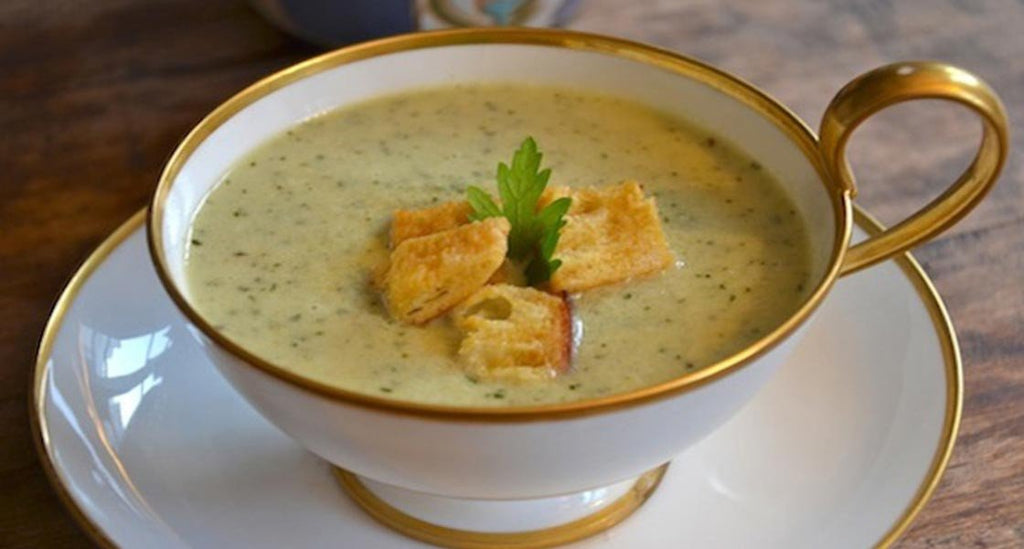 Ingredients
3 large cucumbers, peeled, seeded and coarsely chopped (about 1-½ lbs.)
1 ½ cups plain yogurt
1 cup vegetable stock
¼ cup fresh mint leaves
2 tbsp. chopped fresh dill
1 tsp. lime juice
1 clove garlic
Salt and freshly ground black pepper to taste
2 cups cubed French bread
2 ½ tbsp. Maille Dijon Originale mustard
2 ½ tbsp. olive oil
½ tsp. Kosher salt
Preparation
Preheat oven to 400∘.
Process cucumbers, yogurt, stock, mint, dill, lime juice and garlic in blender in batches until smooth, about 3 minutes; season with salt and pepper. Chill at least 1 hour.
Combine bread, Maille Dijon Originale mustard, olive oil and sea salt in medium bowl. Turn onto baking sheet in single layer. Bake 10 minutes or until golden. Let cool on wire rack.
To serve
Pour gazpacho into 6 bowls and garnish with croutons.
---