Cucumber Preserve with Maille Dijon mustard and white wine vinegar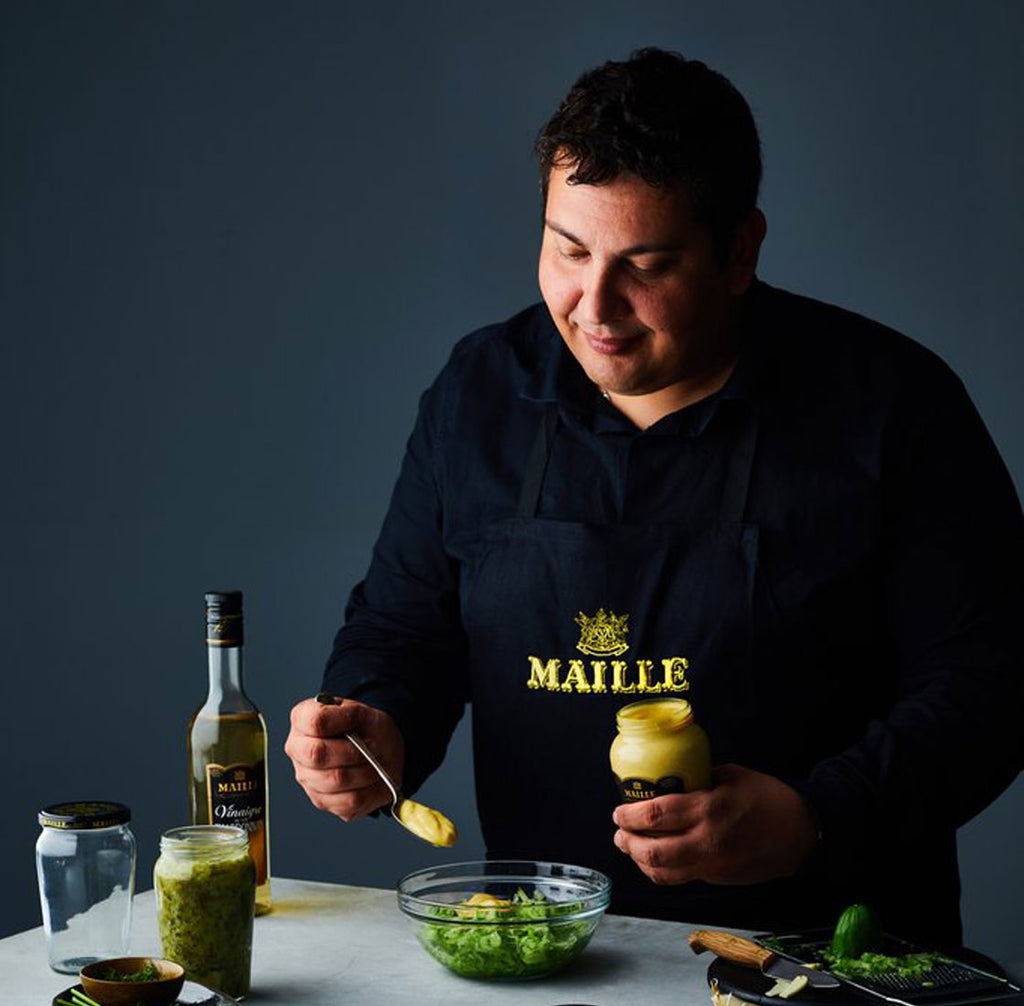 Do you have left over cucumbers and herbs? Transform them into preserves with mustard and vinegar, and use as ingredients to create quick and easy dishes.
Preparation
Grate the cucumbers into a sieve and sprinkle with the salt, allow to drain for 15 minutes.
Transfer the grated cucumber to a bowl, add the Maille Dijon Originale Mustard with White Wine and vinegar and combine with a spoon.
In a 1 litre sterilised jar add the dill sprigs, the crushed garlic and the cucumber mix, top up with more vinegar if needed, seal and place in the fridge.
Tip
Add 3 drained Tablespoons of this preserve to 2 cups of Greek style yogurt for a quick tzatziki dip.
---