Faux Hollandaise Sauce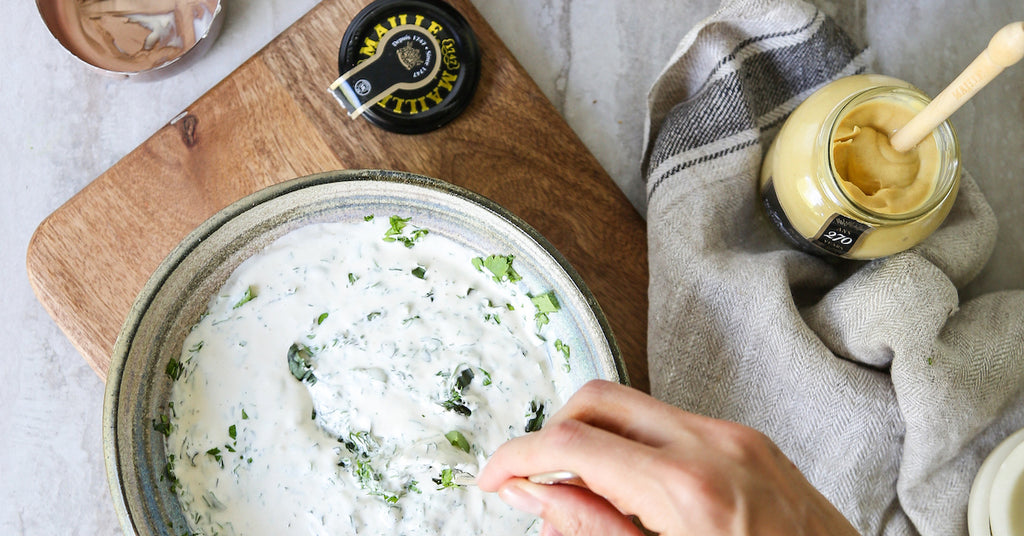 Recipe created by: Runway Chef
Yields: 1 ¼ cups
Ingredients
1/2 cup plain Greek yogurt
1/2 cup mayonnaise
2 tsp Worcestershire sauce
Juice of half a lemon
Preparation
In a small bowl, stir together all ingredients until well combined. That's it! It's ready to use. You can serve it how you would any other hollandaise sauce, on things like eggs benedict, breakfast potatoes, with asparagus or broccoli, on salmon, the options are endless.
Notes:
This sauce can be used immediately, or made ahead and stored in an airtight container in the refrigerator. Just be sure to allow the sauce to come to room temperature prior to serving it. To make an herb version, simply add 2 tablespoons each of finely minced fresh parsley, dill and basil to the faux hollandaise sauce. Stir to combine and proceed to use as you would any hollandaise sauce.
This recipe has been conceived to pair with the asparagus, eggs benedict, and potatoes recipes.
---