Glazed Ham and Beans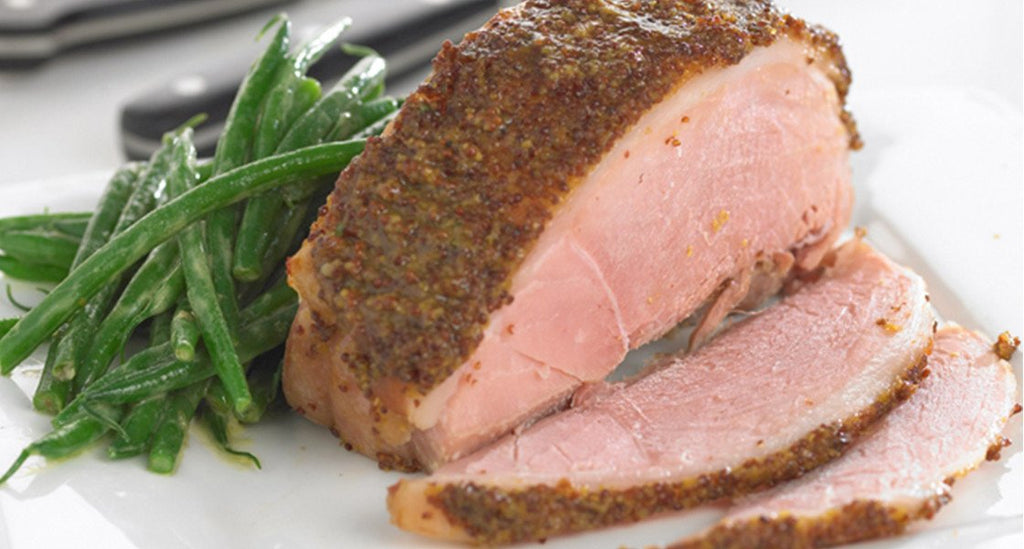 Ingredients
For the ham
For the beans
3 cups water
2 lbs. whole green beans, trimmed
3 tbsp. light butter or unsalted butter, softened
2 tbsp. Maille Dijon Originale mustard
1 tbsp. chopped fresh tarragon or other fresh herbs
Preparation
Preheat the oven to 400°.
Arrange ham on baking rack in large baking pan. Add ½ cup water, then cover with aluminum foil. Bake ham until internal temperature reaches 135° when tested with a meat thermometer, about 1 hour.
Combine brown sugar and Maille Old Style mustard in small bowl. Spoon mixture evenly over ham and bake uncovered until glazed, about 15 minutes.
Meanwhile, arrange vegetable steamer basket in a Dutch oven with 3 cups water and bring to boil over high heat. Arrange green beans in basket. Steam, covered, until tender crisp, about 8 minutes.
To serve
Remove beans from steamer basket and arrange in large serving bowl. Toss with butter, Maille Dijon Originale mustard and tarragon. Serve with ham.
---