Glazed Vegetables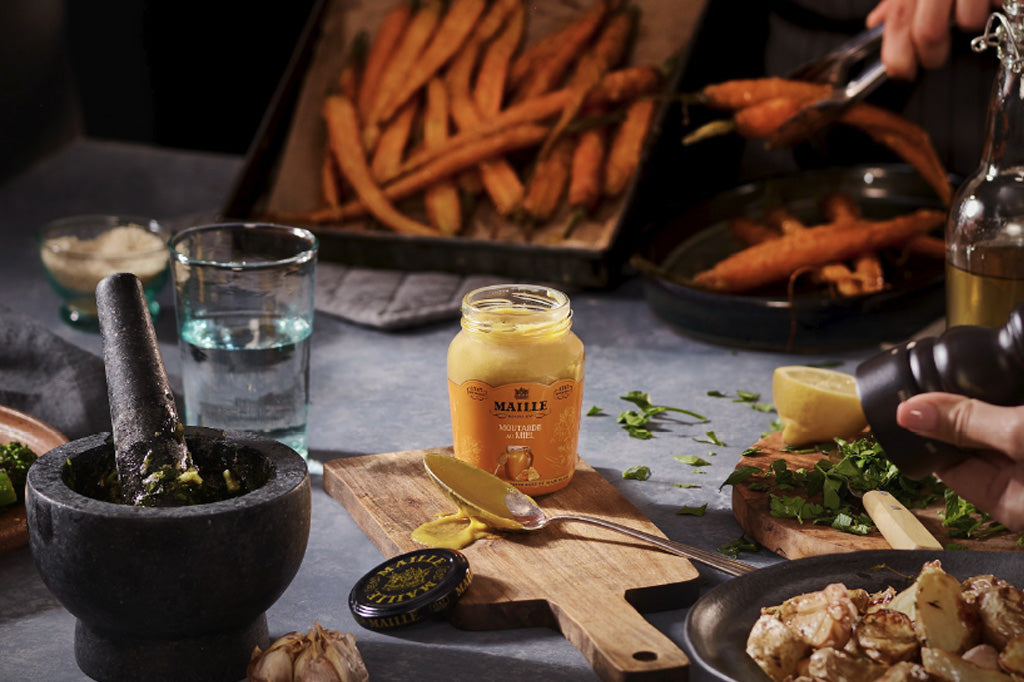 Recipe created by Harry Lalousis
Serves: 6
prep time: 5 minutes
cook time: 15 minutes
This is more one of my many tips rather than a recipe, its a classic way of using mustard in order to create quick full of flavour dishes in no time.
Ingredients
80 grams tenderstem broccoli
500 grams miniature potato cut in halves
150 grams organic carrots halved lengthwise
3 tablespoons unsalted butter
6 tablespoons Maille Dijon Mustard with Honey
1 tablespoon chopped thyme leaves
In a roasting dish add the potatoes, 1 tablespoon of butter and 2 tablespoons of the Maille Dijon Mustard with Honey
Season to taste and sprinkle with the thyme leaves and place in the oven at 180 degrees Celsius for 30 minutes
In a big heavy base pan add the remaining butter, broccoli and carrots, toss until coloured, add 1/4 of a glass of water and allow to simmer for 5 minutes.
Add the Maille Dijon Mustard with Honey and toss again until evenly glazed and all water has evaporated.
---