Grapefruit & Pomegranate Sour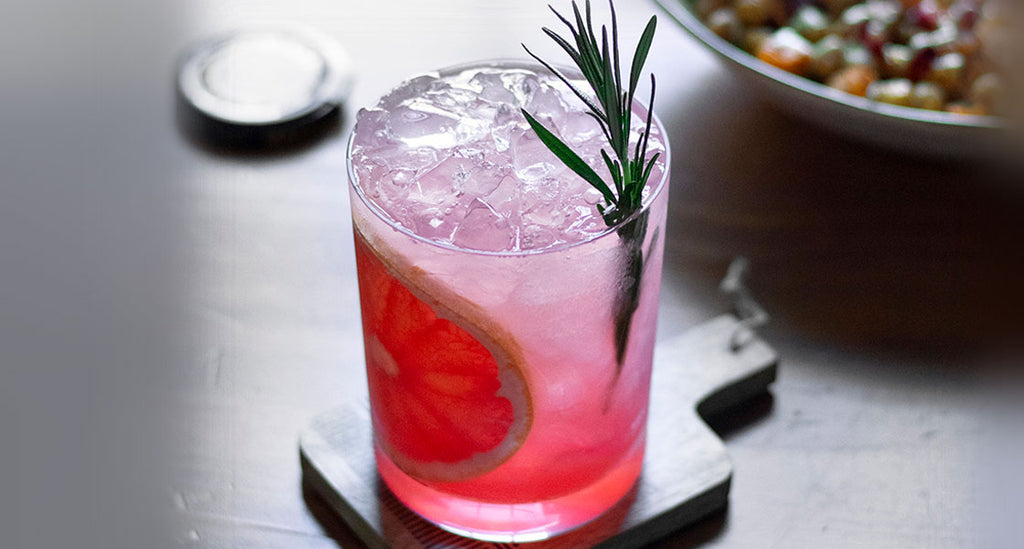 Ingredients
For the cocktail:
0.5 glass of water
1 oz freshly squeezed pink grapefruit juice
0.5 oz freshly squeezed lemon juice
0.5 oz pomegranate molasses
For the garnish:
Prepration
Add all cocktail ingredients to a shaker with ice and shake until chilled. Strain into a double rocks glass filled with a grapefruit slice and pebble ice (or you can crack regular ice cubes into smaller chunks for the same effect). Garnish with a sprig of fresh rosemary and drizzle some Maille Balsamic Glaze on top.
Maille Tip
Vinegars in mocktails actually give the sense that alcohol is present, even if it is not, dry January made easy.
---