Maille Grilled Aubergine Antipasto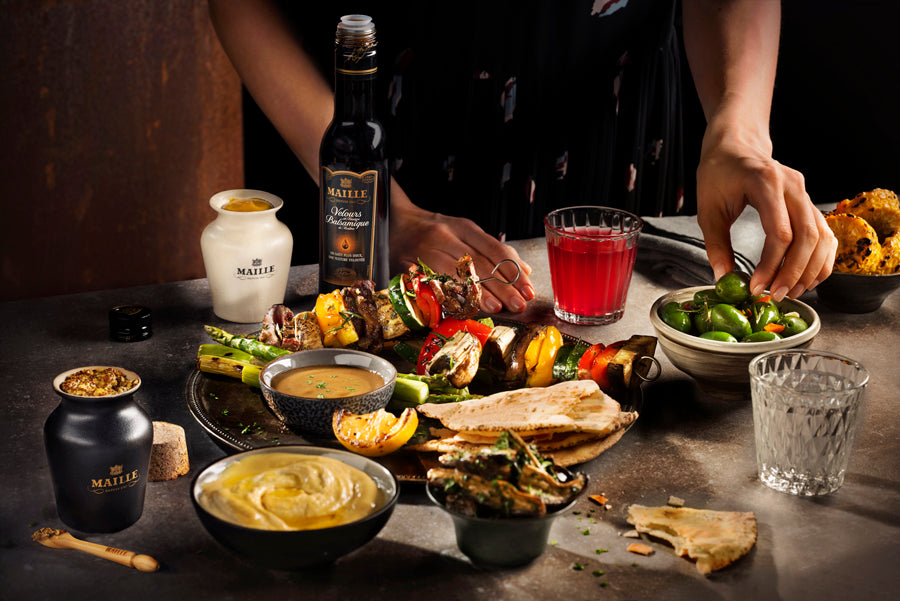 Antipasto can last for months, make this once and use in pasta sauces, sandwich fillers, turn into a dip and many more, quite a versatile and useful dish to have in the pantry.
Ingredients
1 large aubergine
4 tablespoons extra virgin olive oil
1 tablespoons Maille wholegrain mustard
2 crushed garlic cloves
2 tablespoons coarse ripped basil leaves
Preparation
Wash and cut your aubergine in medium thick slices (about 1 cm)
Brush with some of the olive oil on each side
Grill in a hot griddle pan or on a BBQ until golden brown on each side
Layer in dish with the crushed garlic, Maille wholegrain mustard and basil.
Pour the olive oil over the dish.
Tips
You can also make batches of this with tripling the recipe, adding the mixture in a sterilised jar, top up with olive oil to cover and keep in the pantry, or the fridge once opened.
---