Maille Ham Asparagus Tartine with Maille Old Style White Bean Spread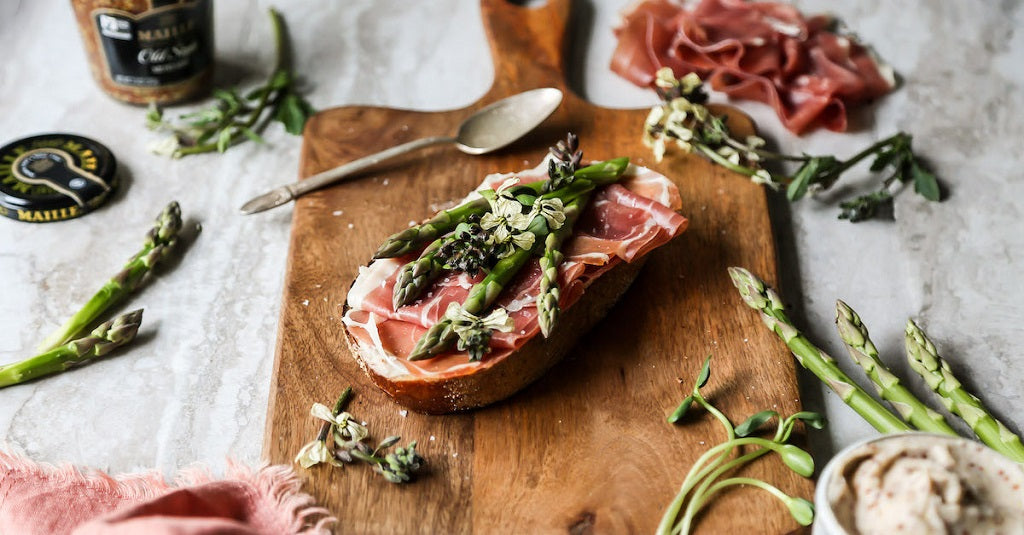 Recipe created by: Runway Chef
Serves: 2
Ingredients
4oz Cured Ham (Prosciutto or Speck), thinly sliced
6 spears of fresh asparagus, cut in half
Fresh pea shoots to top and garnish
2 slices of a rustic/crusty bread (sourdough), sliced approximately 1 inch thick and lightly grilled
For the white bean spread:
1 15.5 oz can of White Beans (drained)
Preparation
In a food processor, combine the white beans and Maille Classic Dijon Old Style Mustard and puree until smooth.
Take your slice(s) of bread and place on a grill pan or lightly toast.
Take the pureed white beans and mustard and spread across the bread, top with ham and asparagus and garnish with the fresh pea shoots.
---