Honey & Balsamic Marinade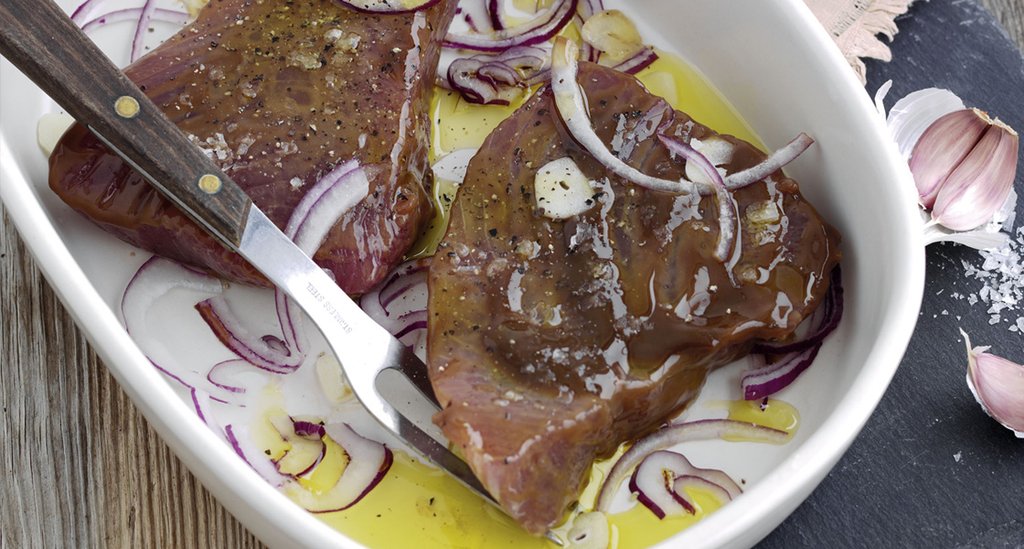 Ingredients
1 small onion
1 garlic clove
7 tbsp Extra Virgin Olive Oil
Salt and pepper
Preparation
Remove the onion and garlic skins. Remove the garlic germ and roughly chop the onion.
Blend the onion and garlic in a food processor, then add the rest of the ingredients to obtain a smoother texture.
Marinate chicken breasts for at least one hour in the refrigerator.
You can use the same marinade during cooking to baste fish.
Suggestions:
You can use this marinade to flavour beef brochettes, chicken thighs, ribs, tuna or swordfish steak. Delicious when grilled on barbecue!
—Fine Cooking for Maille
---