Honey Dijon Carrots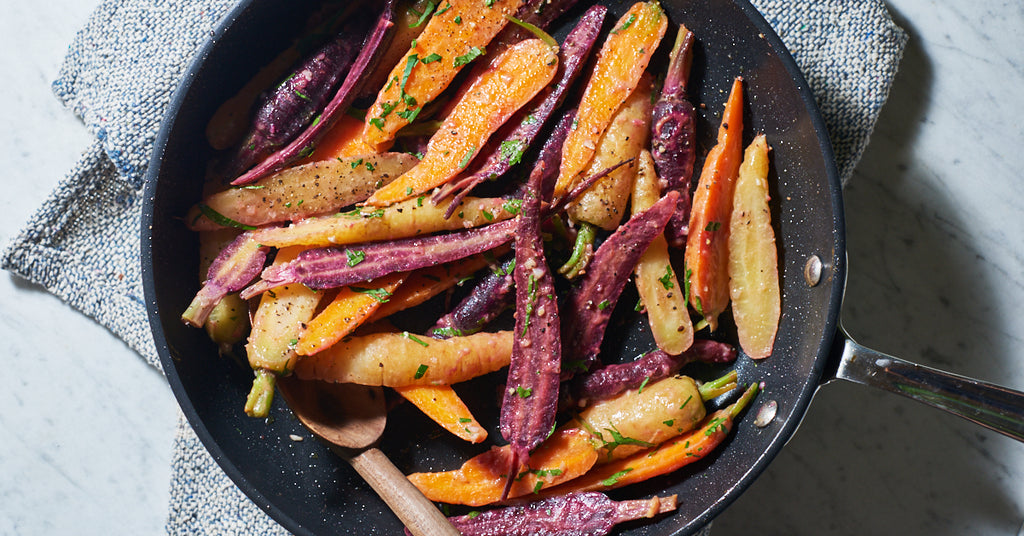 Ingredients
1 lb. baby carrots, halved diagonally
1 Tbsp. olive oil
1 small clove garlic, finely chopped
2 Tbsp. Maille® Honey Dijon Mustard
1 Tbsp. chopped fresh parsley leaves
Preparation
Cover carrots with 1/2-in. water in medium nonstick skillet and bring to a boil over high heat. Reduce heat to medium and cook covered until crisp-tender, about 8 minutes; drain.
Return carrots to skillet. Add oil and cook, stirring occasionally, until carrots are tender, about 4 minutes adding garlic during the last 30 seconds. Stir in Maille® Honey Dijon Mustard and parsley. Season, if desired, with salt and pepper.
Also terrific with Maille® Old Style or Maille Traditional Dijon Mustard.
---