Honey Mustard Pretzel Popcorn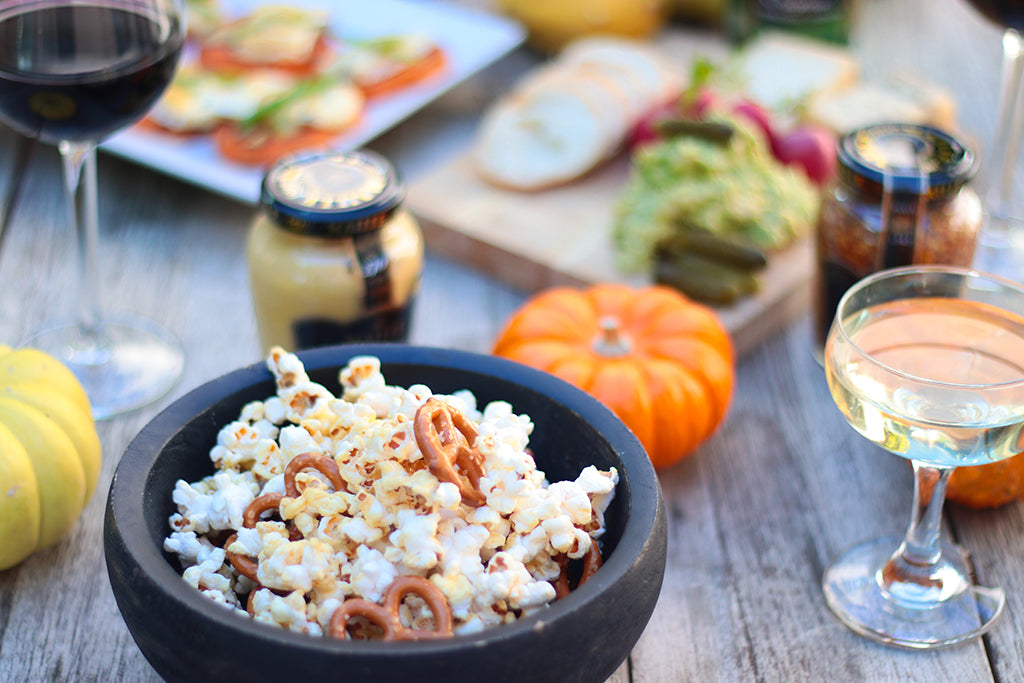 Recipe by: Honestcooking.com
Servings: 8
Ingredients
½ cup popcorn kernels
4 tablespoons butter
2 tablespoons Maille Dijon Originale mustard
2 tablespoons honey
½ teaspoon salt plus more to taste
3 cups mini pretzels
Directions
Pop the popcorn.
In a small saucepan melt the butter, Maille Dijon Originale mustard, honey and salt together.
Drizzle it over the popcorn a little at a time, toss then repeat until all the popcorn is well coated.
Toss with the pretzels. Season to taste with more salt if desired. Eat immediately.
---