Hummus with Maille Dijon Originale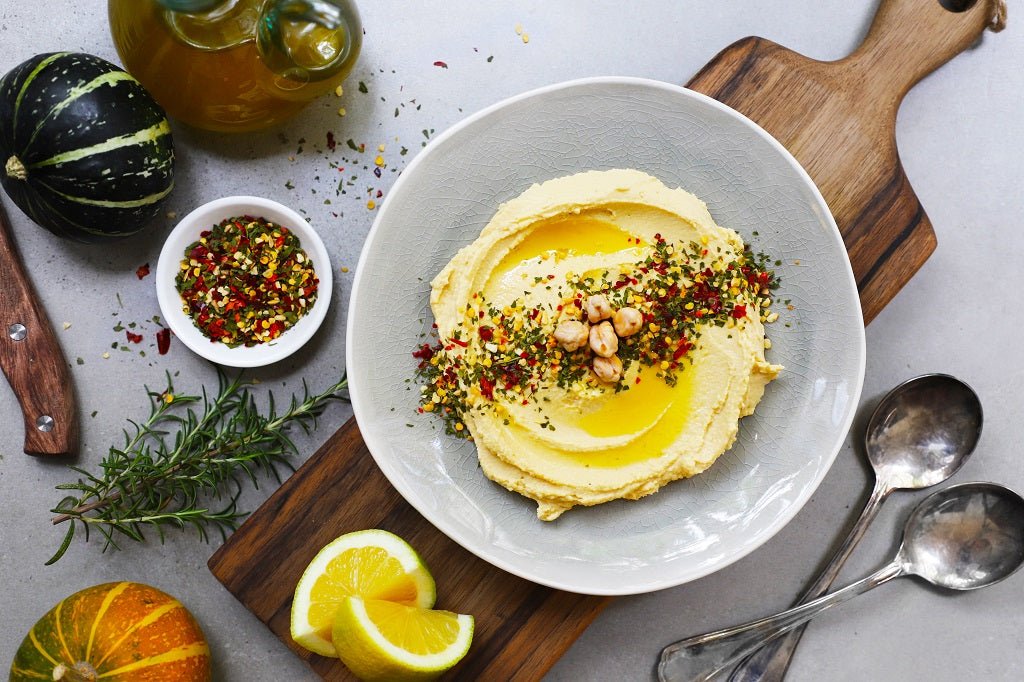 Recipe created by: Charbel Harb
Serves: 4
Ingredients
½ Chickpeas
½  tahini 
½ Tbsp lemon juice
1Tbsp honey
1 clove garlic
1 tsp turmeric
¼ tsp salt
1 Tbsp olive oil
Preparation
In a small bowl whisk together chickpeas, tahini and olive oil, and add to food processor.
Then add the Maille Dijon Originale Mustard , turmeric, garlic, lemon juice, water and salt. Process until smooth.
Place into serving dish, add a splash of olive oil over the top. 
Garnish with a little paprika, toasted pine nuts, or chopped fresh parsley (optional).
Serve with vegetables, crackers, or pita bread.
---