Italian BLT's with Maille Old Style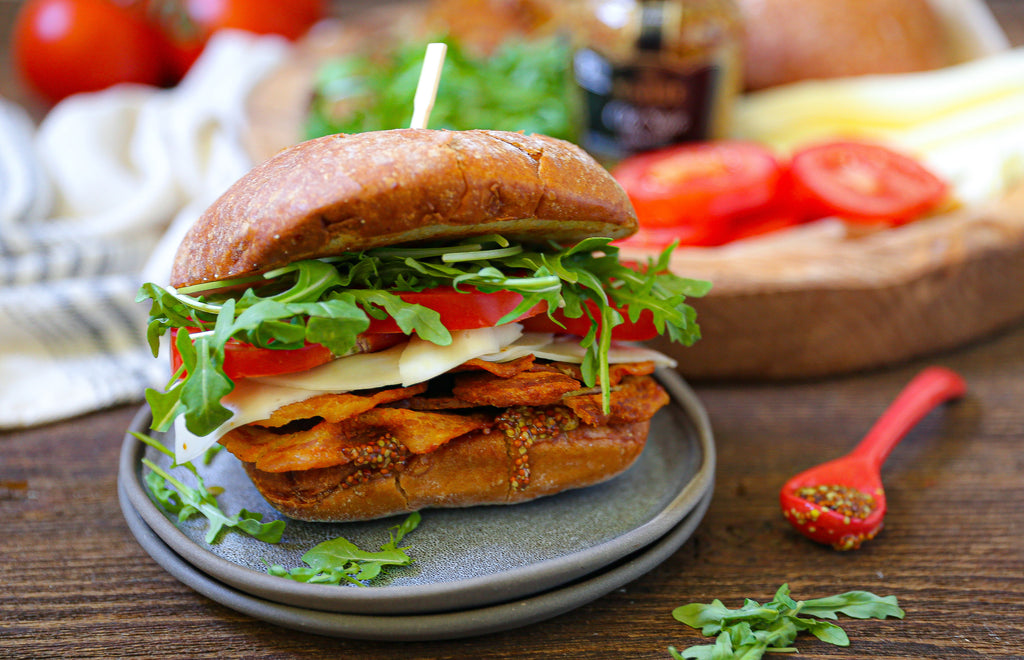 Prep Time: 10 minutes
Serves: 2
By: WhatShouldIMakeFor
A classic summer sandwich gets an elevated twist in this Italian-style BLT with just a spoonful of Maille Old Style Mustard.
Ingredients
2 ciabatta rolls, split
1/2 lb pancetta, sliced, cooked until crisp and drained
1/4 lb provolone, sliced
1 large tomato, sliced
1 cup baby arugula
2 Tbsp Maille Old Style Mustard (or more to taste)
Preparation
Spread Maille Old Style Mustard on the split ciabatta rolls.
Layer the crispy pancetta, tomato slices, provolone and arugula on the rolls and serve.
Recipe Notes
Can't find pancetta? Regular bacon or crispy prosciutto would make tasty substitutions.
Toast the split rolls (cut-side down) in the pancetta drippings for extra flavor.
Prefer a milder cheese? Try fresh mozzarella or creamy burrata.
Don't skip the mustard! The grainy texture and powerful punch of Maille Old Style Mustard gives this BLT extra zing
---