Korean Fried "Corn" Dogs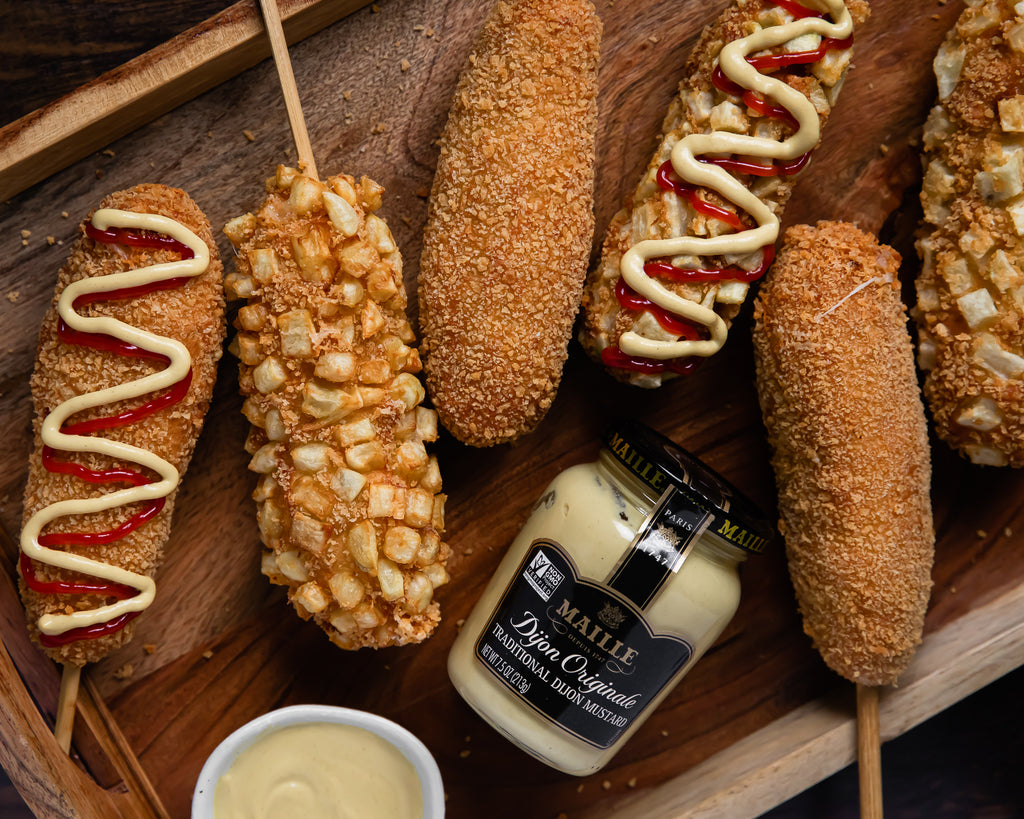 Recipe by: Annette Chew
Prep Time: 1 hour
Cook Time: 15-20 minutes
Servings: 5
Ingredients
1 cup bread or all-purpose flour (120 g)
1/2 cup glutinous rice flour (60 g)
pinch of salt
1/2 tsp yeast
1/2 cup milk or water (120 g)
1 egg
4 hot dogs
8 oz mozzarella block (cut into 1 inch thick sticks)
1 cup Panko crumbs (80 g)
1 tbsp sugar (12 g) (OPTIONAL)
Preparation
In a large mixing bowl, combine bread flour, glutinous rice flour, sugar, salt, yeast, milk, and egg. Mix thoroughly until the dough is smooth (about 5 minutes). Cover and let rise for 1 hour.
While dough is rising, prepare the fillings. Using disposable wooden chopsticks, skewer mozzarella sticks and hot dogs (you can do half and half if you wish).
Once dough has risen, wrap around the fillings and roll in panko crumbs
Fry for 4-5 minutes until golden brown.
If desired, roll corn dogs in sugar for extra crunch and sweetness. Drizzle with ketchup and Maille Dijon Originale.
---