Mac and Cheese Bread Bites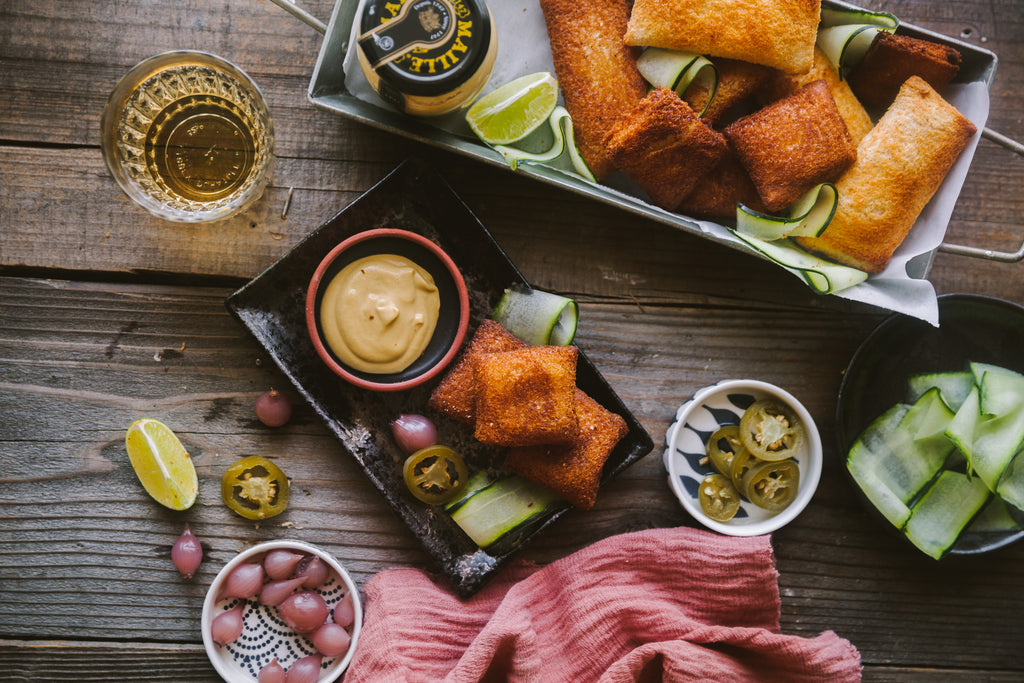 Recipe by: Playful Cooking
Prep Time: 10 minutes
Cook Time: 15 minutes
Servings: 10 bites
Ingredients
1 Cup Cooked leftover Mac and Cheese
5 Sandwich Bread Slices
1/4 cup Grated Mozzarella Cheese
As needed Maille Dijon Originale
As needed Oil for Frying
2 Tbsp A.P. Flour
Canola oil for frying
1/2 cup Water
Preparation
Trim the sides off the bread slices and then using a rolling pin, gently roll it to thin it out a little.
Then slice the rolled bread in half.
Make a slurry by mixing the flour with water. This will be used as a glue to seal the edges.
Rub a little bit of that flour and water paste on the edges of the bread slice. Place a little bit of the cheese and a little bit of the mac and cheese. Then gently fold it and seal the edges.
Fill the rest of the bread slices the same way.
For baking the bread bites, preheat the oven to 400 F
Layer the bread bites on the cookie sheet and bake for 15 minutes./li>
For frying, just heat enough oil in a heavy bottom pan and fry the bread bites in medium high heat until golden brown.
Enjoy the bread bites warm with Maille Dijon Originale.
---