Maille Carrot Glazing Sauce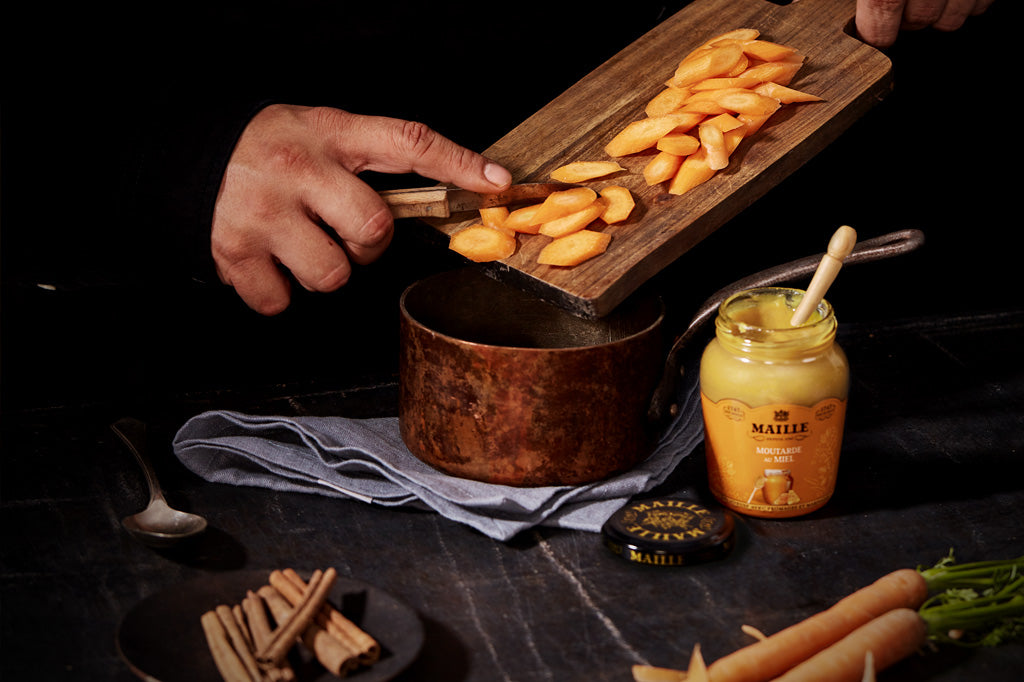 Recipe created by Harry Lalousis
Serves: 4
prep time: 5 minutes
cook time: 15 minutes
Carrots are the epitomy of a roast, they add flavour, sweetness and lightness to a dish. But how about using them to glaze? All you need is to add cinnamon sticks and Maille honey mustard and you could even double up this recipe for a cosy Autumn soup.
Preparation
In a saucepan add the water and bring to the boil.
In the meantime cut the carrots into same sized round pieces so they can simmer evenly, add to the boiling water with the cinnamon sticks and lower to a simmer.
once the carrots are soft and most of the water has evaporated, remove the cinnamon sticks and blend with stick blender until smooth, add the Maille Dijon Mustard with Honey and stir to combine.
If your sauce is too thick add some water until the consistency of your liking.
Comments
You can add butter for a creamier consistency, or you can double or triple this recipe to turn into a soup, you could even add creme fraiche or coconut cream
---