Maille Holiday Ham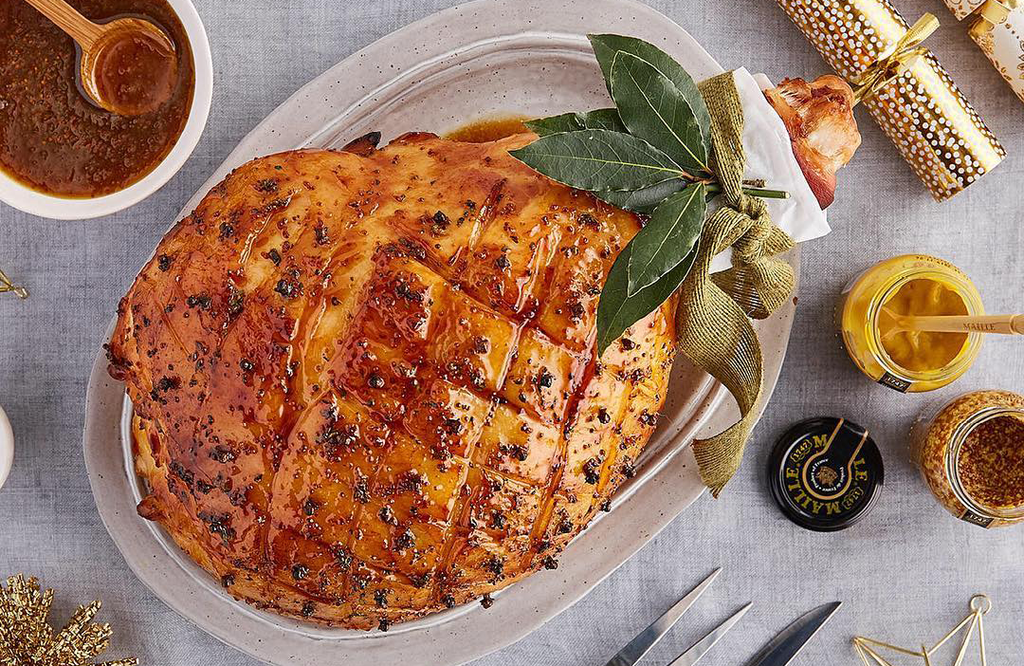 Preparation
Combine honey, brown sugar, unsalted butter, Maille Honey Dijon Mustard , Maille Old Style Mustard and chopped thyme in a small saucepan. Cook over medium-low heat for about two minutes until the sugar has dissolved.
Brush one-third of the glaze over your prepared ham, then bake in 350 degree F oven for about 10 minutes per pound or until internal temperature reads 140 degrees F. Be sure to re-coat the ham every 25 minutes for the perfect sticky glaze.
*Cooking instructions based on directions of common store-bought hams. Please see your ham's specific cooking instructions to guarantee best results. 
---