Maille Dijon Mustard Spread Appetizer Recipe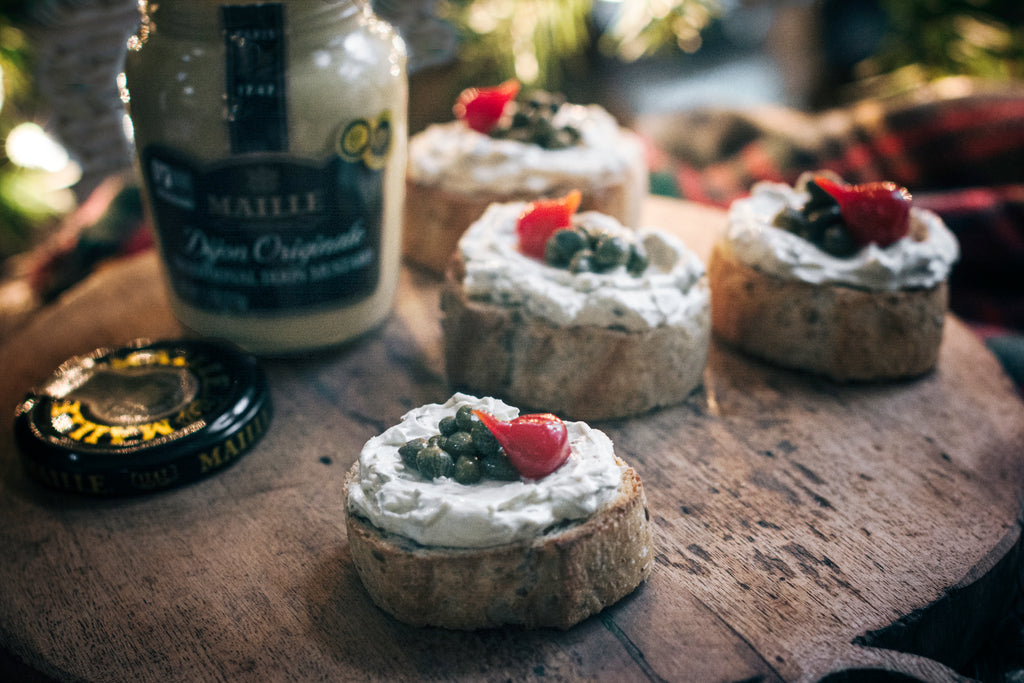 Recipe by: Little Figgy
Yield: ¾ cup
Preparation
In a mixing bowl, mix all ingredients together until well combined and smooth.
To store, keep covered in the refrigerator for up to 3 days.
Notes: You can change the flavor profile by simply, adding in 1/2 - 1 teaspoon of your favorite dried herbs such as rosemary or thyme, a couple of tablespoons of fresh chopped chives, or diced caramelized onions.
Taste great served on toasted crusty bread, topped with more capers, sweet mini peppers, chopped chives, or caramelized onions.

---