Maille Eggs and Toast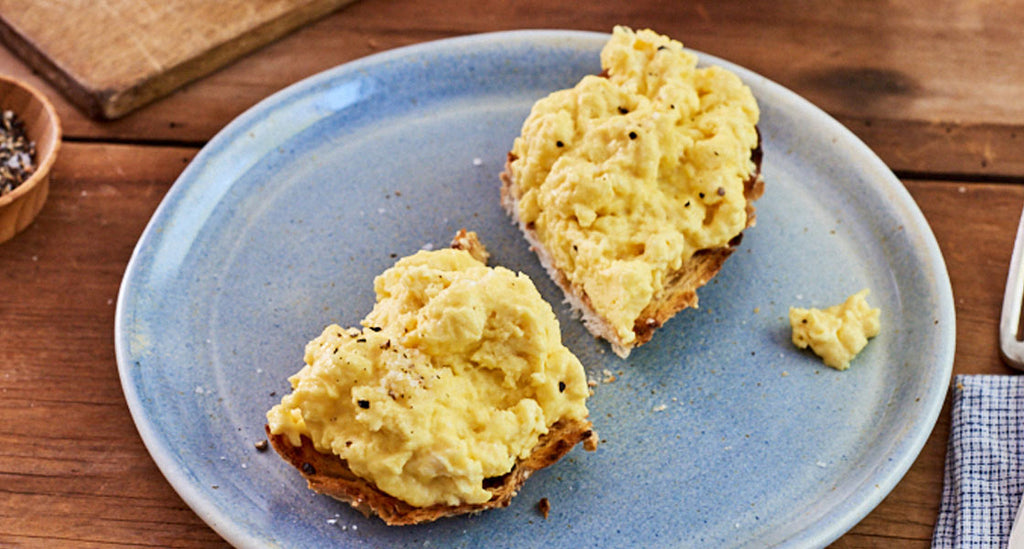 Recipe by: Jen May
Prep Time: 5 minutes
Cook Time: 2 minutes
Servings: 2
Ingredients
2 large eggs
1 tbsp. Hellmann's® or Best Foods® Real Mayonnaise
1 tbsp. Maille® Dijon Originale mustard, divided
2 tsp. unsalted butter
2 slices artisan bread or whole grain bread, toasted
Preparation
Beat eggs, Hellmann's® or Best Foods® Real Mayonnaise and 1 tsp. Maille® Dijon Originale mustard with fork or wire whisk in medium bowl about 2 minutes.
Heat medium nonstick skillet over medium heat and cook egg mixture, stirring frequently, until eggs are thoroughly cooked, about 2 minutes.
Evenly spread butter and remaining Mustard on toast and top with eggs.
Tip: For a heartier breakfast, add a few slices of Black Forest ham.
---