Maille Falafel & Lentil Salad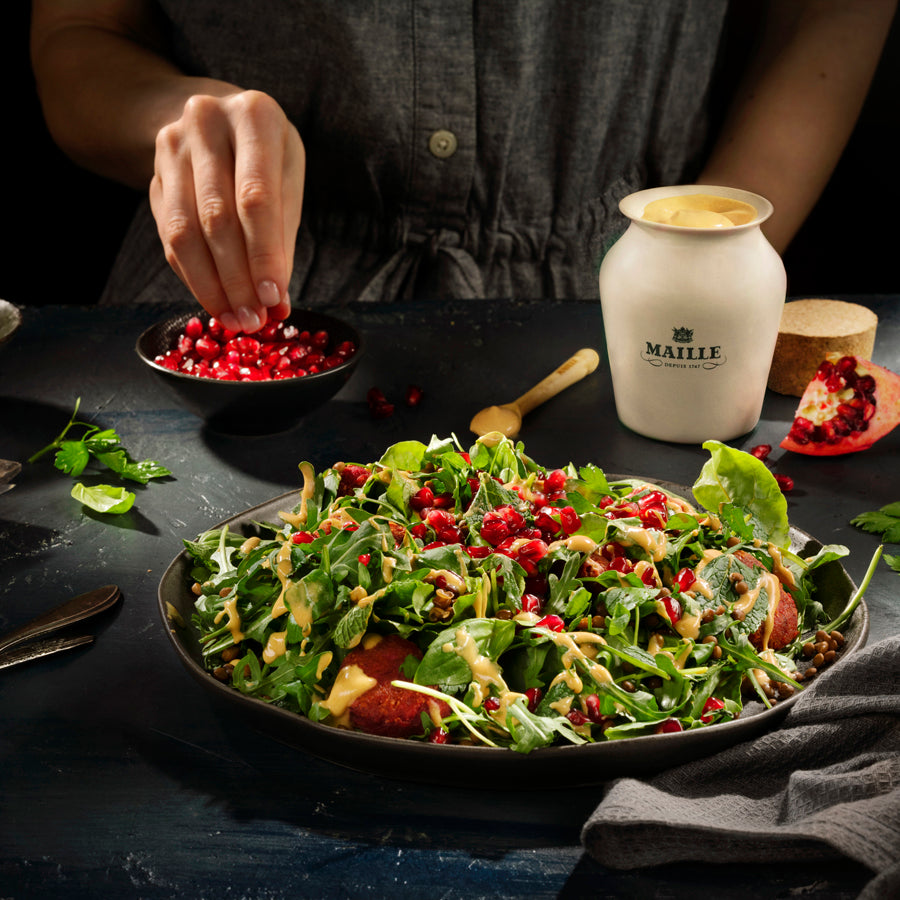 A healthy light yet aromatic salad that is full of flavor and will excite your senses.
Ingredients
1 cup rocket
½ cup Basil leaves
½ cup mint leaves
½ cup fresh coriander or flat parsley
100 g cooked boiled lentils
8 falafels
½ cup pomegranate seeds
For the dressing
1 cup olive oil or sunflower oil
¾ cup Maille cider vinegar
1 tablespoon Maille Dijon original mustard for the classic version or Maille Dijon original with white wine for the gourmet version
1 tablespoon tahini paste
Preparation
In a shallow bowl place, the lentils, rocket, herbs and falafels.
Sprinkle with the pomegranate seeds
In a jar or bowl mix the dressing ingredients to incorporate and drizzle over the salad.
Tips
You can put together any herbs you have and in as much quantity as you want, you can also do the same salad with and fruit you like
---