Maille Honey mustard and coconut dip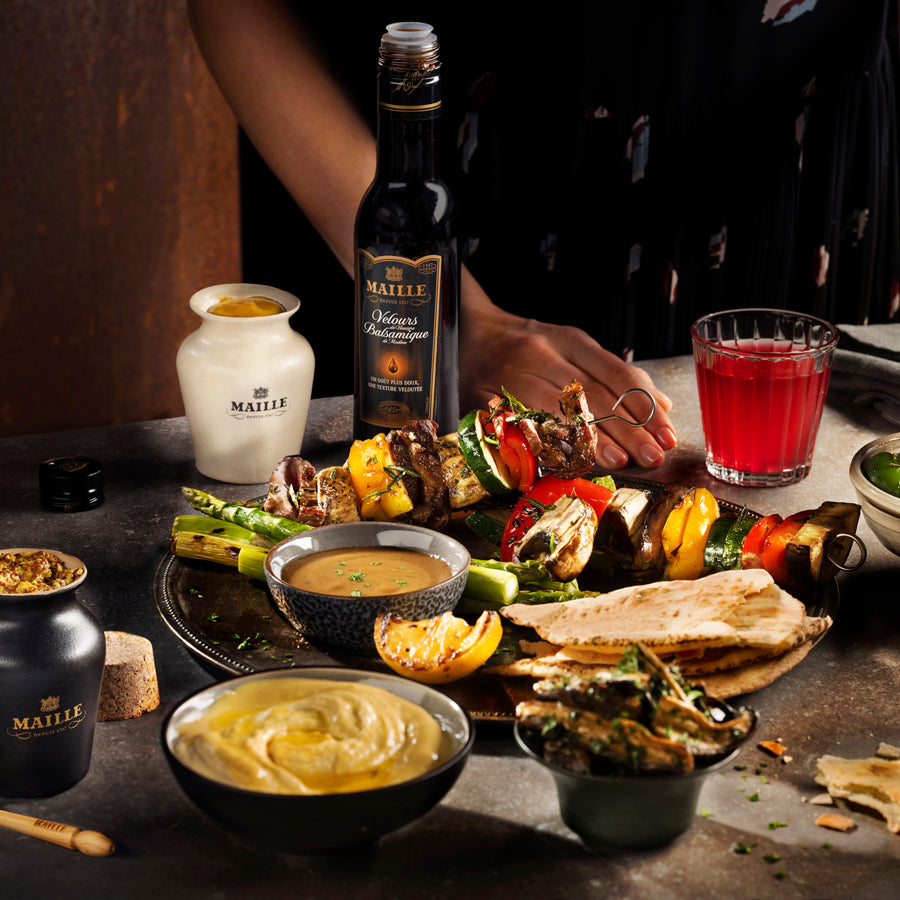 Coconut, Maille Honey mustard and balsamic vinegar? What's not to love here? Use as a dipping sauce or as a marinade on your fish, vegetables or other meats.
Ingredients
½ cup coconut cream
2 tablespoons Maille Honey mustard for the classic version or Maille rosemary honey mustard for the gourmet version
2 tablespoons Balsamic vinegar
Preparation
Whisk all ingredients together in a bowl until well incorporated.
Tips
Use also as a marinade for vegetables, meats or fish before grilling or roasting
---