Maille Mac & Cheese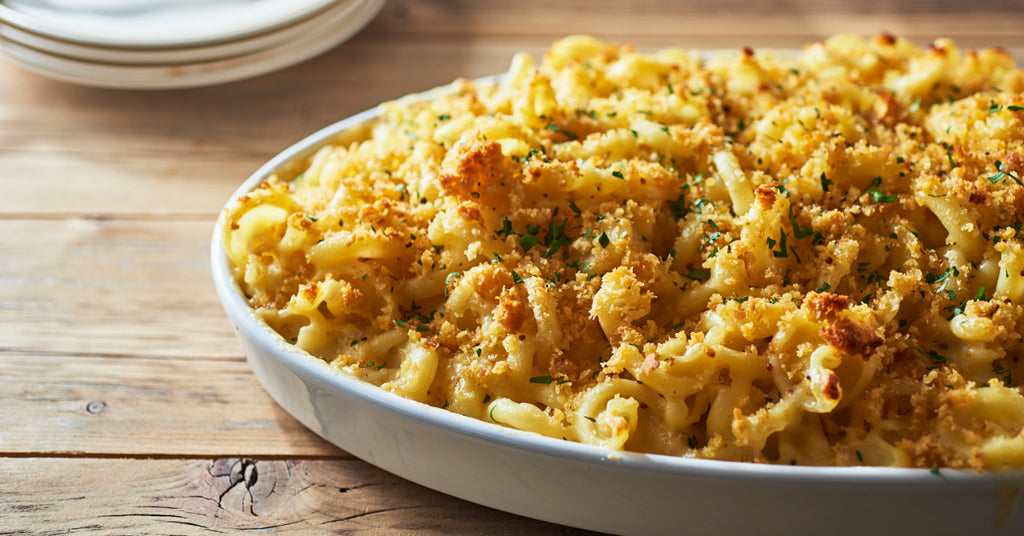 Ingredients
5 Tbsp. margarine, divided
3 Tbsp. all-purpose flour
1/4 cup finely chopped shallot
3 cups 1% milk
1 Tbsp. Maille® Old Style Mustard
12 ounces cheddar cheese, shredded
8 ounces elbow macaroni, cooked and drained
1 cup panko bread crumbs
2 Tbsp. chopped fresh parsley
Preparation
Preheat oven to 350°.

Melt 3 Tbsp. margarine in medium saucepan over medium-high heat and stir in flour and shallot and cook, stirring constantly, until just starting to turn golden, about 4 minutes. Stir in milk, 1 cup at a time and Maille® Dijon Originale Traditional Dijon Mustard and Maille® Old Style Mustard. Reduce heat to medium and simmer, stirring occasionally, until thickened, about 10 minutes. Add cheese and stir until melted. Combine elbow macaroni with cheese sauce in 13 x 9 -in. baking dish.

Melt remaining 2 Tbsp. margarine in small skillet over medium-high heat, then stir in bread crumbs. Spread evenly over macaroni. Bake until dish is bubbling and bread crumbs are golden brown, about 30 minutes. Sprinkle with parsley.
---