Maille Omelette with Herbs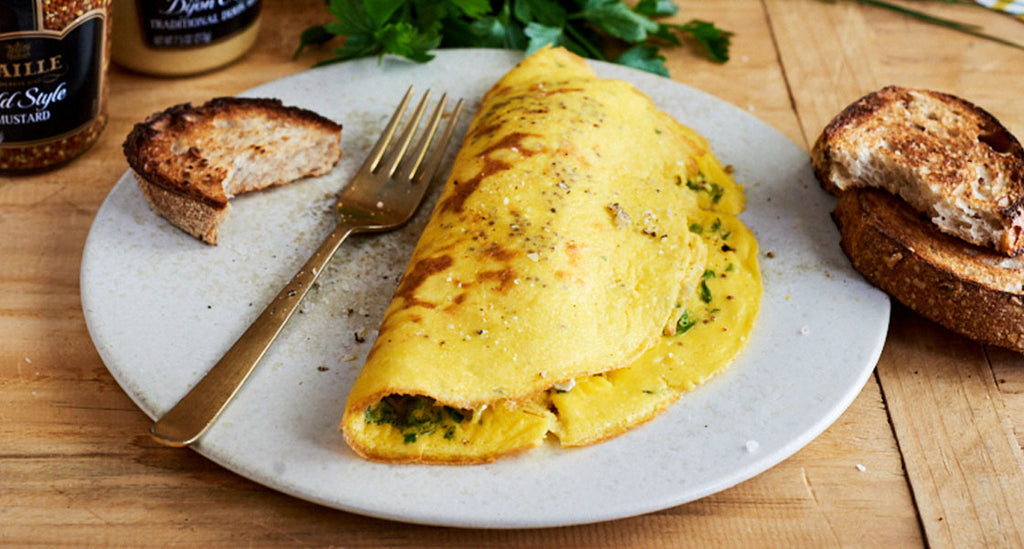 Recipe by: Jen May
Prep Time: 5 minutes
Marinate Time: 5 minutes
Servings: 2
Ingredients
4 large eggs
2 tbsp. Chopped assorted fresh herbs, (such as chives, basil and thyme)
2 tsp. butter
1 tbsp. grated Parmesan cheese
1 tsp. Maille® Old Style Mustard
¼ tsp. freshly ground black pepper
Preparation
Whisk all ingredients in medium bowl until well blended.
Melt butter in 10-in. nonstick skillet over medium-high heat. Pour egg mixture into skillet and cook over medium heat, lifting edges of cooked egg to let uncooked egg flow underneath, until top is almost set, about 4 minutes. Cover; reduce heat to low and cook until top is set about 1 minute.
Slide out of skillet and fold in half.
---