Maille Poke Bowl Recipe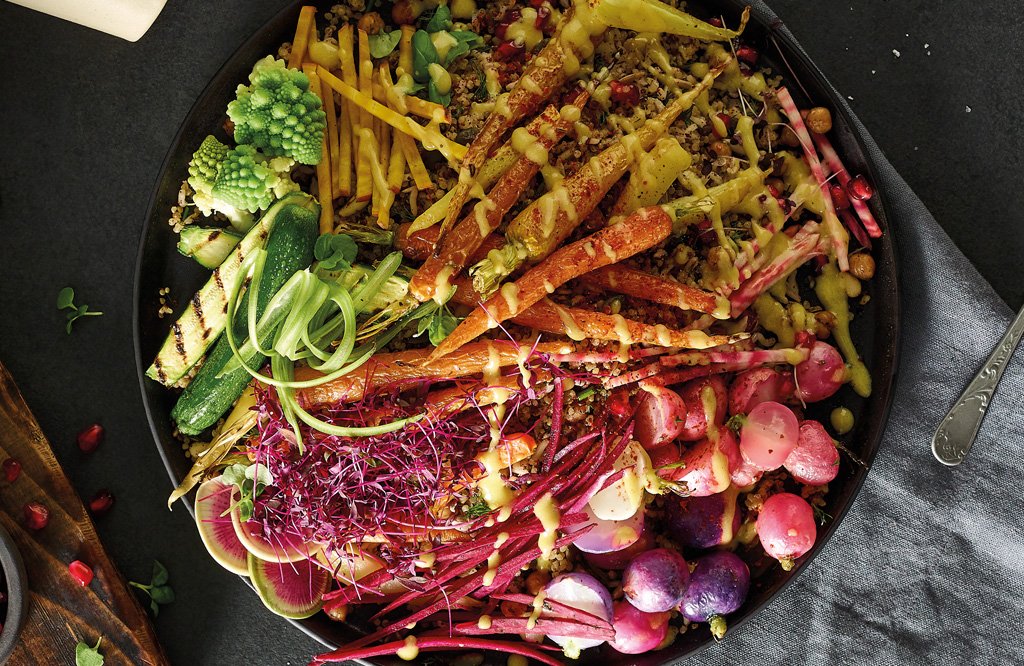 Ingredients
2 cups quinoa
4 cups water 
2 baby courgettes
4 mixed-colour carrots
50 grams green beans
50 grams mixed radishes
2 tablespoons Extra Virgin Olive Oil from Provence AOC
Vinaigrette
1/2 cup Extra Virgin Olive Oil from Provence AOC
1/4 cup Maille White Wine Vinegar
Preparation
Rinse the quinoa: Pour the quinoa into a fine mesh colander and rinse under running water for at least 30 seconds. Drain well.
Add the quinoa and water to a saucepan and bring to the boil.
Cut the vegetables (Except courgettes) in different shapes drizzle with 2 tablespoons of olive oil and place in a preheated oven until wilted and slightly browned.
Cut the courgettes in strips and grill on a hot plate.
Combine the olive oil, vinegar and Maille mustard in a jar or Vinaigrette shaker and shake vigorously into a vinaigrette.
Place the quinoa in a bowl top with the vegetables, drizzle with the vinaigrette and enjoy a healthy filling dish.
---