Maille Quiche Lorraine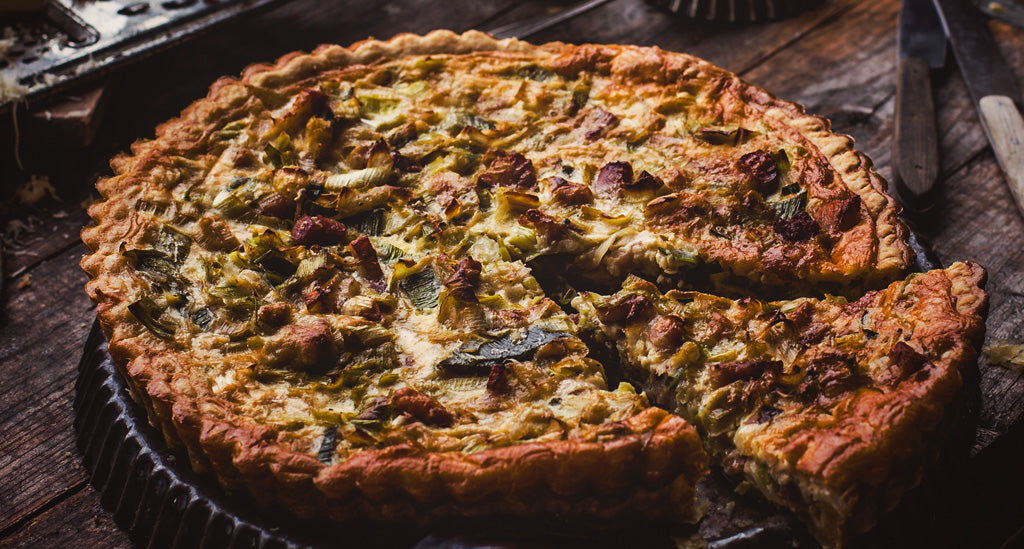 Recipe by: Harry Lalousis
Prep Time: 30 minutes
Cook Time: 30 minutes
Servings: 8
A classic French dish that is typically comfort food that warms the heart, Our version is a classic with a twist of Burgundy!
Ingredients
1 23cm savoury pastry case
1 thickly sliced leek
200 grams chopped bacon lardons
5 eggs
250 grams grated Gruyere cheese
300 millilitres double cream
2 tablespoons Maille Dijon Originale mustard
Preparation
In a shallow pan add the lardons and cook until golden brown on high heat, add the leeks and cook for a further 5 minutes.
In a bowl thoroughly whisk the eggs with the mustard and cream
Place your pastry case on a baking tray and place the lardon and leek mixture evenly across the bases, sprinkle half the cheese on top
Place the baking sheet to half rest on the oven rack in order to poor in the egg and cream mixture without spilling, sprinkle with the rest of the cheese and bake for 30 mins at 160 degrees Celsius.
allow to cool for 10 minutes before serving.
---