Marinated Grilled Vegetables with Dijon Dipping Sauce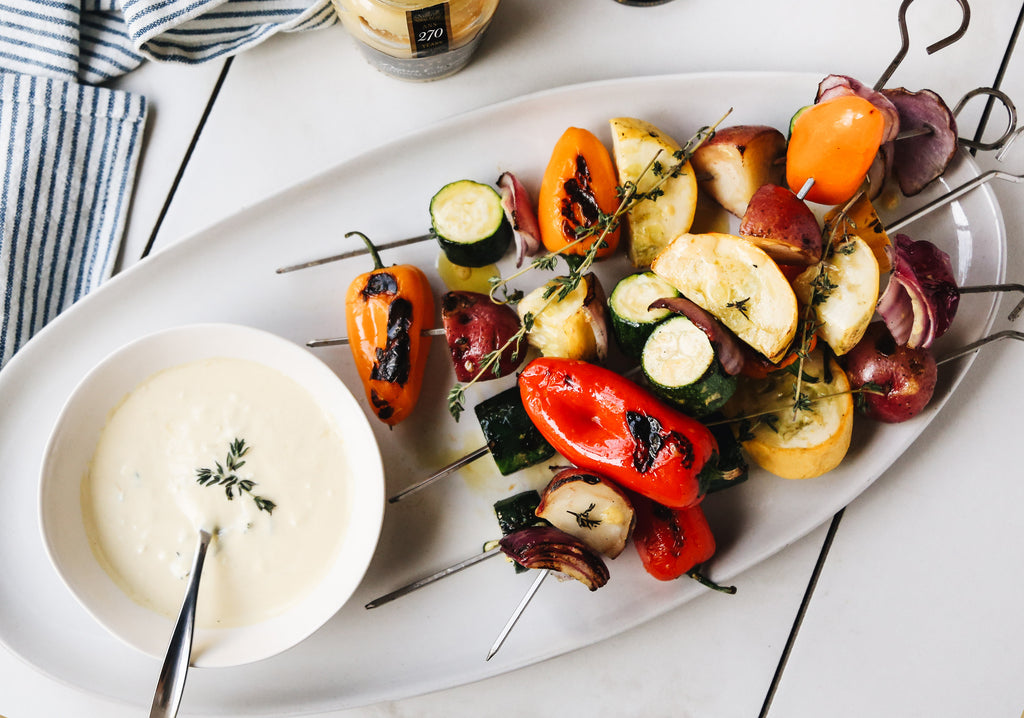 Recipe by: Runway Chef
Vegetables of your choice (Suggested vegetables: corn, asparagus, mini peppers, onions, radishes, radicchio, artichokes, summer squash, zucchini and tomatoes)
Ingredients
For the Marinade
For the Dip
2 parts sour cream (approximately ½ cup)
1 part mayonnaise (approximately ¼ cup)
Preparation
In a bowl, mix together the Maille Dijon Mustard, lemon juice, olive oil, salt, garlic and fresh thyme.
Preheat and prepare your grill, then place the vegetables on, baste them generously with marinade and cook to your liking.
While the vegetables are grilling, mix two parts sour cream to one part mayonnaise into the remainder of the marinade. Stir until smooth.
Plate the grilled vegetables and serve with the dip on the side.
---