Mascarpone Stuffed Dates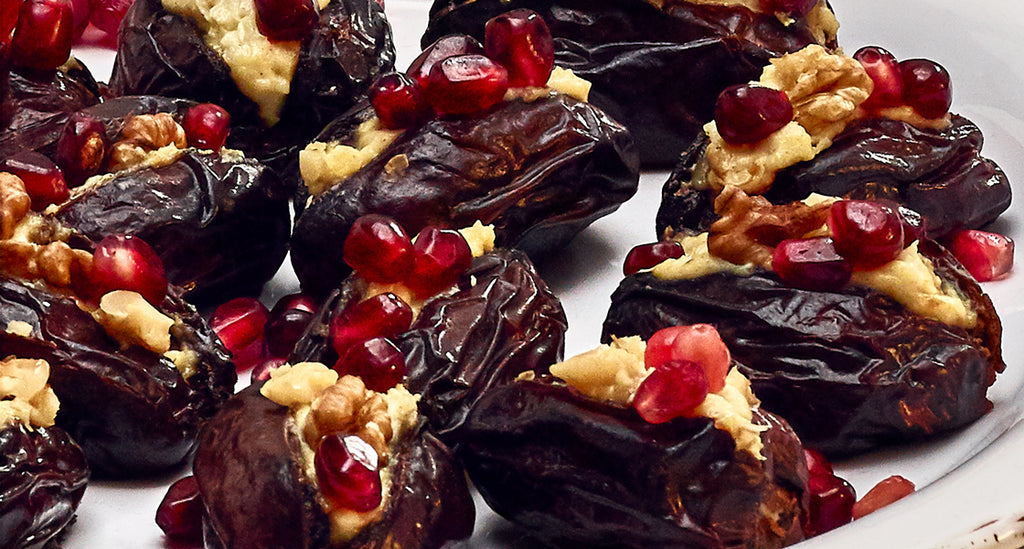 Ingredients
12 dried Medjool dates, pitted
2 tablespoons extra virgin olive oil
½ cup mascarpone cheese, at room temperature
1-2 tablespoons of honey
4 tablespoons pomegranate seeds
3 tablespoons walnuts, chopped
¼ teaspoon flaky sea salt, such as Maldon salt
2 tsps. Maille Honey Dijon Mustard
Preparation
Preheat the oven to 350 °F.
Place dates in a small baking sheet. Drizzle them with olive oil.
Bake for 10-12 minutes in the oven. Let cool on the counter for 5 minutes.
Mix the Maille Honey Dijon Mustard with the mascarpone cheese, fill each date with a teaspoon. Top the dates with honey, pomegranate seeds, and walnuts. Sprinkle them with flaky sea salt.
Serve, while it is still warm.
---