Mini Cheesecakes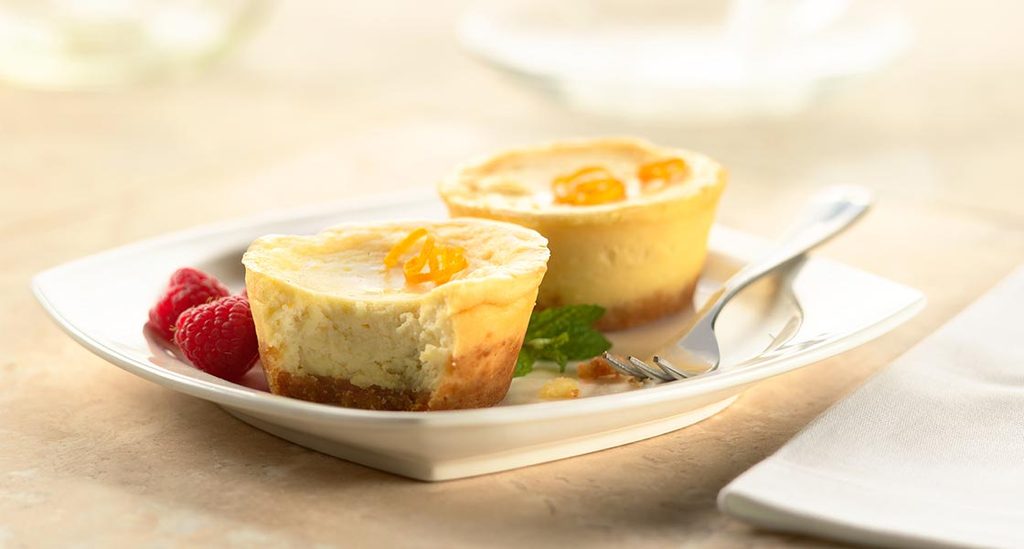 Ingredients
For the crust
280g crushed vanilla shortbread cookies
1 tsp. grated orange peel
113g butter, melted
For the For Cake
3 eggs
150g sugar
2 tbsp. Maille Honey Dijon mustard
2 tbsp. flour
2x 220g cream cheese, softened
225ml Creme fraiche or sour cream
2 tsp. grated rated orange peel
Preparation
Preheat oven to 180°C.
Combine cookies, grated orange peel and melted butter in medium bowl. Press evenly into bottoms of 12-cup muffin pan; refrigerate.
Meanwhile, combine eggs, sugar and Maille Honey Dijon mustard in medium bowl with wire whisk. Stir in flour, cream cheese, creme fraiche and grated orange peel.
Evenly fill prepared muffin tin. Bake 35 minutes or until firm.
Chill 2 hours.
To serve
Serve, if desired, with fresh berries.
---