Mushrooms on Toast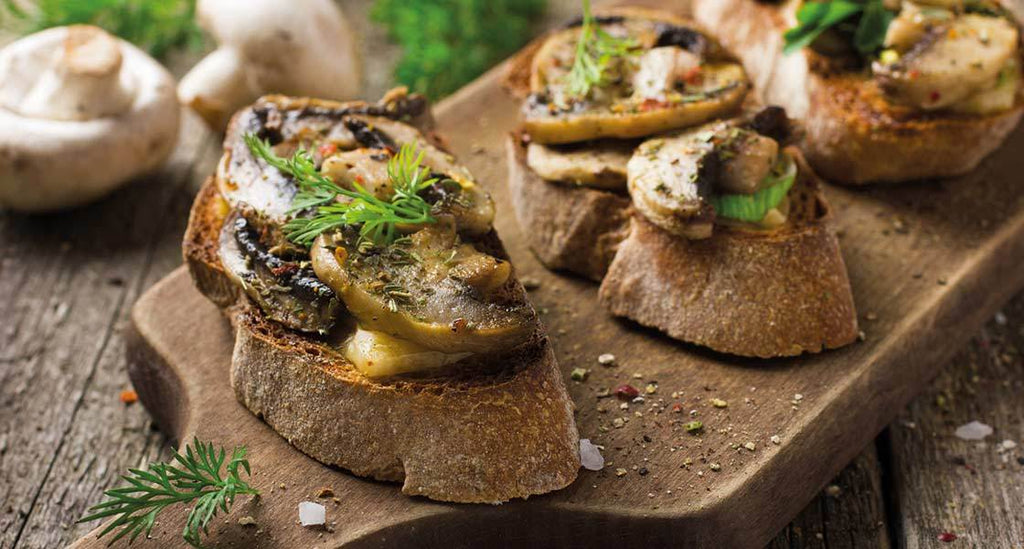 Ingredients:
4 slices of good quality sourdough bread
50g butter
2 shallots
2 cloves of garlic
2tbsp Parsley
600g of seasonal mushrooms
4tbsp double cream
1 teaspoon Maille Hazelnut Oil
Salt, pepper
Method:
Clean the mushrooms and cut into thick pieces
Finely slice the shallots, garlic and parsley.
Toast the bread over a wood fire or grill and keep to one side.
In a large frying pan, melt the butter until foaming and add the shallots and garlic followed by the mushrooms 30 seconds later.
Stir well, leaving the pan on the heat.
After 2 or 3 minutes, add the cream and Maille Black Truffle Mustard with Chablis White Wine.
Reduce to a thick, creamy consistency. Top with parsley and season.
Spoon the mixture over the toast and drizzle with Maille Hazelnut Oil and Maille Balsamic Vinegar Glaze.
---