Mustard Bourbon Mule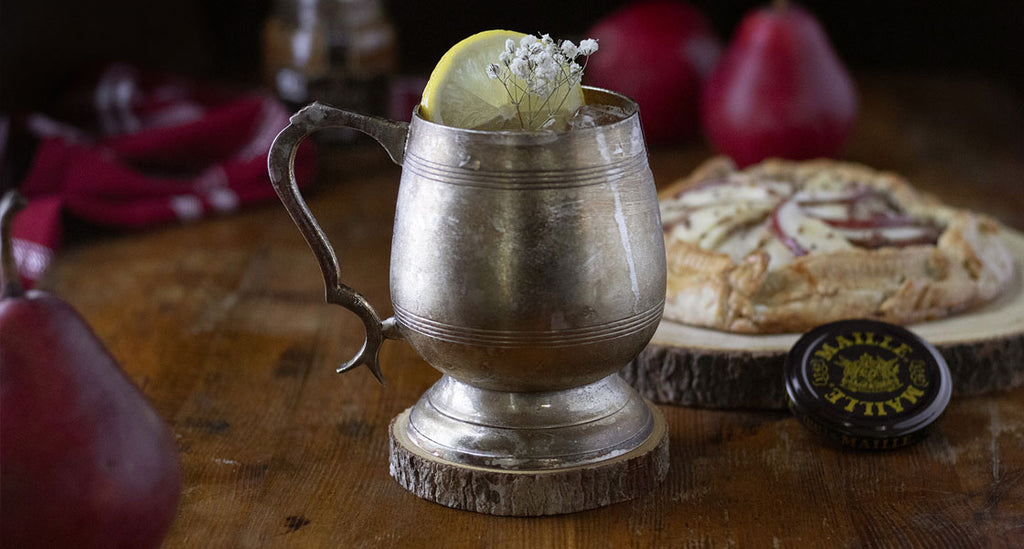 Recipe by: Moody Mixologist
Serves: 1 cocktail
Ingredients
2 oz Maille Old Style Mustard-infused bourbon
0.5 oz lemon juice
6 oz ginger beer, preferably a spicy one!
Method
To create the mustard-infused bourbon:
Add 1 tbsp of Maille Old Style Mustard per 8 oz of bourbon you intend to use to a glass mason jar.
Gently muddle to break up some of the seeds. Pour the bourbon over the mustard and stir well. Seal the jar and let the mixture sit overnight. In the morning, strain the infusion through a fine mesh strainer to catch any large particles.
Store the bourbon in a sealed jar until you're ready to use it.
To make the cocktail:
Fill a mule mug or double rocks glass with ice. Add bourbon and lemon juice and stir to chill. Top with chilled ginger beer and garnish with a slice of lemon.
---