Pan-Fried Cod Steaks with Mustard Glaze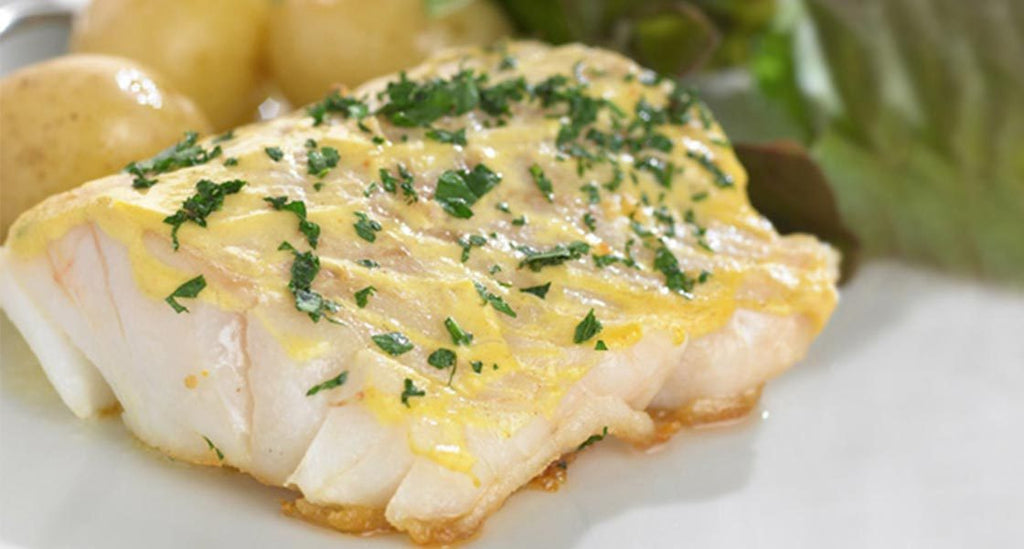 Ingredients
4 thick cod or halibut steaks (about 1 lb.)
Salt and freshly ground black pepper
2 tbsp. olive oil
1 tbsp. chopped parsley (optional)
Preparation
Preheat oven to 400∘.
Season cod with salt and pepper and, if desired, your favorite fish seasonings. Heat olive oil in large ovenproof* skillet and cook cod until bottom is golden brown. Brush Maille Dijon Originale Mustard on tops of each steak. Bake 5 minutes or until cod reaches an internal temperature of 155° and top is golden.*If ovenproof skillet is not available, wrap handle of skillet with heavy-duty aluminum foil.
To serve
Garnish with parsley.
---