Pancakes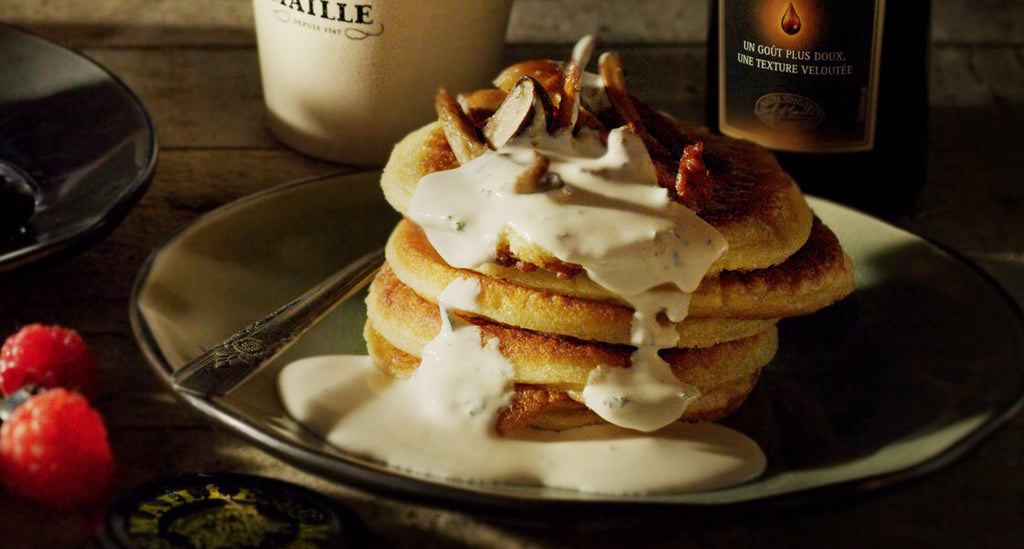 Ingredients
250 g flour
2 tbs sugar
2 tbs baking powder 480 ml oat milk
4 tbs coconut oil
200 g mixed mushrooms, cleaned and cut
200 ml vegan cooking cream 1 tbs finely chopped chives
1 tbs Maille Dijon Mustard
Maille Balsamic Glaze for drizzling
Prepration
Mix flour, sugar and baking powder together in a bowl.
Add to oat milk while stirring. add the coconut oil and mix.
Panfry the pancakes with oil for 2-3 minutes on both sides or until golden brown.
Panfry the mushrooms with some oil and glaze with Maille Balsamic Glaze.
Heat the vegan cream, add 2 tablespoons of Maille Dijon Mustard and stir sprinkling in the chives.
Serve the pancakes with the pan-fried mushrooms and the creamy mustard sauce.
Maille Tip
Dijon Mustard is a natural emulsifier, when added to sauces it is harder for them to split.
---